Supplements spiked with anabolic steroids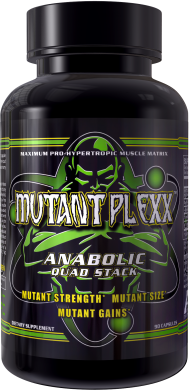 In a 12-count grand jury indictment that was recently unsealed, the U.S. Department of Justice (DOJ) is prosecuting two contract manufacturing executives in the sports nutrition industry for conspiracy to illegally sell steroids. John Wesley Houser IV and Beny Mesika, founders of Durcaps Labs, Active Sports Nutrition and Adrenaline Nutrition Supplements, face significant jail time and monetary penalties if convicted.
 According to a source with knowledge of the case, the indictment is the result of a broader investigation, led by FDA and IRS, into the manufacturing, distribution and mislabeling of adulterated dietary supplements containing anabolic steroids, which has included individuals and companies across the southeastern United States.
FDA and DOJ declined
INSIDER
's requests for comment on the indictment and broader operation. Lawyers for the defendants also declined to comment. The indictment, filed on June 21, 2016, in the U.S. District Court in Atlanta and unsealed on July 1, alleged the defendants conspired with Joseph De Melo, owner of Rezultz Distribution, and others to sell dietary supplements that were adulterated by steroids. While De Melo was mentioned as a partner in the conspiracy count of the indictment against Houser and Mesika, he is not a defendant in the indictment. Two products named in the indictment, Mass Destruction and Mutant Plexx, were manufactured by Adrenaline for brand owners Blunt Force Nutrition and Alpha Male Formulations (aka AMF), respectively. These supplements allegedly contained methasterone, a schedule III controlled substance.
FDA warned consumers in December 2013 to stop using Mass Destruction
, as it was labeled to include at least one anabolic steroid and had been linked to a report of serious illness (liver failure) from the North Carolina Department of Health and Human Services. The indictment noted the use of Mass Destruction resulted in serious bodily injury and death, but it provided no details on such serious adverse events. In a 2015 federal case also stemming from the broader investigation, Louisiana-based 
De Melo was ordered to pay US$650,000 and serve 15 months in federal prison
after 
pleading guilty to conspiracy to distribute anabolic steroids and for intentionally misbranding a dietary supplement found to contain erectile dysfunction drugs
(vardenafil and tadalafil). The products mentioned in De Melo's 2015 case included Mutant Plexx and Swoll-250, both which were cited for containing methasterone, as well as Estrastrain, which was purported to contain the steroid madol. De Melo was to begin serving his sentence in federal prison in Montgomery, Alabama, in summer 2015, but he is not yet imprisoned, according to the Federal Prison Bureau inmate directory. In addition to the conspiracy charge, the other counts that Houser and Mesika face include 1) distribution of a controlled substance and 2) introduction of misbranded drugs into interstate commerce—each charge includes separate counts for each Mass Destruction and Mutant Plexx—as well as seven counts of money laundering involving transactions related to the money earned from the sale of the adulterated and misbranded products. According to the indictment, Houser and Mesika could be forced to return profits from the illegal activities that they are charged with committing and forfeit personal property related to the alleged money laundering. They also face significant jail time, according to a
2015 report on maximum penalties for controlled substances violations prepared by the Congressional Research Service for members of Congress
. For trafficking a scheduled III controlled substance, the maximum jail time is 15 years for a first offense; conspiracy to commit such an act carries the same penalty maximums as the underlying offense. Money laundering under the code noted in the indictment (18 U.S.C. § 1957(a)) carries a maximum of 10 years. For the misbranding counts, the code (21 U.S.C §§ 331) stipulates a maximum jail time of one year for a first offense. "Indictments are not required to lay out criminal cases in detail," noted Rick Collins, an expert on sports supplements and partner with the New York-based law firm
Collins Gann McCloskey & Barry PLLC
. He added this indictment offers little other than the allegation that two products contained "a detectable amount" of methasterone, a steroidal substance that was not listed in the Anabolic Steroid Control Act (1990 and 2004), but was later administratively scheduled in 2012 (once sold under the name Superdrol). "The government's theory obviously is that the defendants knew that methasterone was in the products, but the indictment contains no factual support as to how they knew. The defendants, as you know, are presumed innocent." In an email to
INSIDER
, Collins noted he has handled numerous cases involving controlled substance allegations that were virtually identical to those in this indictment. "Significantly, in some of those cases, the 'detectable amount' of an anabolic steroid in the product was later revealed to be so miniscule that it was fully consistent with inadvertent contamination in the manufacturing process without the accused's knowledge," he said, adding the defense must be aggressive in conducting its own investigation in these cases. Federal law changed in late 2014 with the enactment of the Designer Anabolic Steroid Control Act (DASCA). "The new law widely transformed even unlisted steroidal substances sold as dietary supplements into controlled substances, decimating the prohormone market," Collins said. "While some illegal prohormones may still be on the market somewhere, the prohormone cases I'm seeing brought these days are vestiges of the market that existed before the new law." http://www.naturalproductsinsider.com/blogs/sports-nutrition/2016/07/fda-doj-steroid-sweep-charges-two-more-sports-nut.aspx?platform=hootsuite