Don Hooton, Jr.
President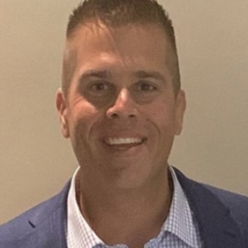 Read a full bio
Don serves as President of the Taylor Hooton Foundation. In this capacity, Don leads the effort to drive our education programs into high schools, middle schools and universities across the United States, Canada and Latin America. He also helps ensure that our messages are current and relevant to today's youth and their adult influencers.
He, along with his father, cofounded the charity in 2004 just one year after the loss of his brother. He is committed to eradicating Appearance and Performance Enhancing Substance use among teens and young adults while serving as a spokesperson and role model as we fight this dangerous issue.
As a graduate (with honors) of Gwynedd-Mercy College with emphasis in business administration, he is one the most sought after speakers in North America on the subject of Appearance and Performance Enhancing Substances use by youth.
Don Hooton, Sr.
Executive Chairman

Read a full bio
Don co-founded the Taylor Hooton Foundation in 2004 following the loss of his youngest son, Taylor. Don retired from HP and currently serves as the foundation's Executive Chairman. Since founding this organization, Don became the leading national spokesman on the issue of Appearance and Performance Enhancing Substance use by our nation's youth. He and the THF team have spoken directly to over 2 million people across the country, he has appeared as an expert witness before Congress on three occasions, regularly met with government officials and has spoken to multiple state legislatures. Additionally, he has appeared on a number of national and international TV and radio programs to discuss this important topic.
For his work, Don was named Texas Sports Personality of the Year by the Dallas Morning News and was named one of the Top 100 Most Influential Sports Educators in America by the Institute for International Sports. Most recently, he was selected to receive the Distinguished Service Award by the United States Sports Academy.
Prior to forming the foundation, Don had a successful 33-year career as a marketing executive in the telecommunications software business. Don and his wife, Gwen, live in McKinney, TX, have been married for 47 years and are the proud parents of three children, Mackenzie, Donald, and Taylor (deceased). They also have three and a half grandchildren: Aidan, Avery, Ace, and one little girl in the "oven".
Brian Parker
Director of Education

Read a full bio
Brian's role with the Foundation is to lead and manage the development, promotion and delivery of assembly programs to high schools, middle schools, universities, professional associations and other venues throughout the United States, Canada and Latin America. Prior to joining the Taylor Hooton Foundation, Brian worked in Minor League Baseball with the Atlanta Braves organization and the Durham Bulls.
As a lifelong sports fan, Brian is committed to educating people on the dangers of Appearance and Performance Enhancing Substances. Brian earned a bachelor's degree in sports management from Elon University and currently resides in Charlotte, NC.
Tavis Piattoly
Education Program Manager

Read a full bio
Tavis Piattoly, MS, RD, LDN is the Education Program Manager and Sports Dietitian for the Taylor Hooton Foundation where he speaks to athletes, coaches, parents, and healthcare professionals on the dangers of Appearance and Performance Enhancing Substances, Dietary Supplements and Supplement Safety, and Sports Nutrition.
He currently serves as the Sports Dietitian and Nutrition Consultant for Fairchild Sports Performance in Houston. He is an adjunct faculty member for Concordia University of Chicago's Exercise Science department where he teaches graduate courses in Vitamins/Minerals, Sports Nutrition, and Exercise and Nutrition for Weight Management.
Tavis is the Co-founder and Director of Sports Nutrition for My Sports Dietitian (https://link.edgepilot.com/s/5bb067bb/6_RbJJgPPUKCEUNC7p6iPQ?u=http://www.mysportsd.com/) and the Eat 2 Win Nutrition App which provides a multi-level Sports Nutrition education platform for athletes, coaches, parents, and sports medicine professionals through the use of technology and guidance from a Sports Dietitian.
He was the Sports Dietitian for the New Orleans Saints from 2006-2013 and New Orleans Pelicans from 2008-2013. He also served as the Sports Dietitian for the Tulane Athletics Department from 2002-2014 and the Tulane Institute of Sports Medicine's NFL Players Association Brain and Body program from 2013-2016. He has been fortunate to have had the opportunity to design the nutrition programs for boxing champions Bernard Hopkins and Roy Jones Jr. along with working with a long list of current Olympic, NFL, MLB, and NBA athletes to various college and high school programs. Prior to joining the THF, he was the Assistant General Manager and Director of Health and Fitness Programs for Ochsner's Elmwood Fitness Center where he was responsible for the operations of the Nutrition, Personal Training, Group Fitness, Aquatics, Exercise Testing, Massage, and Café departments.
He currently serves on the Science Advisory Board for Examine.com and Nordic Naturals and was the Sports Dietitian for the Louisiana High School Athletic Association's Sports Medicine Advisory Board from 2008-2015.
Amy Wagner
Director of Marketing and Development

Read a full bio
As the Director of Marketing and Development, Amy oversees all of THF's fundraising initiatives, events, marketing, and the ALL ME® League. She also serves as our liaison with corporate and individual sponsors and donors.
Amy brings both a corporate and non-profit background to THF. During her almost 20-year career in the insurance industry, she held leadership roles in marketing and sales, on both the carrier and independent agency sides of the insurance business. Amy's nonprofit experience includes serving as the President of Chamberlain Performing Arts, the Signature Gala Chair for Chamberlain Performing Arts, the American Cancer Society's Silver Dollar Ball Gala Chair, a member of Frisco Women's League, a Denton County Friends of the Family Auxiliary member, and being named one of the Top Women in Collin County.
Amy and her husband, Dave, live in the DFW area and have 2 grown children, Molly and Luke.
Board of Directors
James Iley
Chairman, Taylor Hooton Foundation. EVP National Production, First Choice Loan Services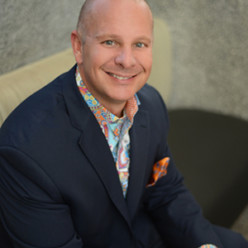 Read a full bio
Having been with First Choice Loan Services Inc. since 2012, James Iley serves as the Executive Vice President of National Production. In this role, he supports the recruiting, productionimage1, operation and marketing efforts of the over 200 Loan Originators representing First Choice Loan Services across the nation. In 2015, the 16 loan offices produced 2.5 billion in loan volume.
Having worked with some of the nation's largest mortgage lenders, James has more than 25 years of experience in the mortgage industry, the majority of which has been spent responsible for the growth, expansion and maintaining the company's national footprint. James has twice been named one of the 100 Most Influential Mortgage Executives in America Mortgage Executive Magazine.
In this free time, James enjoys traveling with his beautiful wife and seeing his son play football at Texas A&M – Commerce.
Jim R. Whitehead
Treasurer, Taylor Hooton Foundation. Director of the National Institute of Disability, Independent Living and Rehabilitation Research (NIDILRR)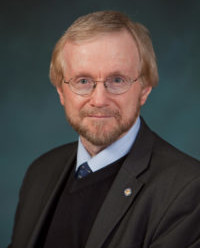 Read a full bio
James R. Whitehead is the Director of the National Institute of Disability, Independent Living and Rehabilitation Research (NIDILRR).   ACL's National Institute on Disability Independent Living and Rehabilitation Research (NIDILRR) is the federal government's primary disability research organization. NIDILRR is part of the Administration for Community Living.
Gene Gieselmann
Secretary, Taylor Hooton Foundation. Head Athletic Trainer for St. Louis Cardinals (Retired)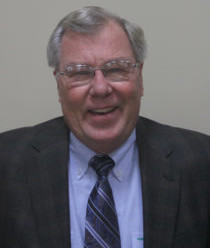 Read a full bio
Gene Gieselmann was raised in Lindsborg, KS, and graduated from Wichita State University. He joined the St. Louis Cardinals organization in 1968 with the Cards' Class-A St. Petersburg club. He was promoted to assistant trainer for the Cardinals' parent club in 1969 and named head trainer in 1971. During his 29-year tenure with St. Louis, "Geno" was part of three National League pennants and a World Series Championship. He served as National League trainer for the 1982, 1987, and 1993 Major League Baseball All-Star Games and served as the National League Representative on the PBATS Executive Committee.
During the 1986 off-season, Gieselmann was the trainer for the Major League All-Star team that toured Japan to play a seven-game series against a team of Japanese All-Stars. He then traveled to Sydney, Australia, to serve as trainer for the Survival of the Fittest competition. Gene also served as the event trainer for "Superstars," "Superteams" and the "Battle of the Network Stars" television programs. He is a certified trainer by the National Athletic Association and is licensed by the state of Missouri in athletic training.
Additionally, Gieselmann was a member of the Head First National Organizational Advisory Board, a program designed to prevent head injuries. An avid dog lover, too, he has also served on the Advisory Board of the Missouri Humane Society. Gene owns several thoroughbred racehorses and is the co-founder of Rehab 1 in St. Louis along with partner, Bill Hopfinger. Gene and his wife, Roseanna, live in the St. Louis area and have one son, Jonathan.
Jeff Cooper, MS, ATC
Philadelphia Phillies – Athletic Training Consultant

Read a full bio
Jeff Cooper's athletic training career spans over four decades in professional baseball. He was promoted to Philadelphia Phillies Major League staff as an Assistant Athletic Trainer in 1976. In 1981, Jeff was named Head Athletic Trainer, a position which he held for the next twenty-six years-the longest service tenure held by an athletic trainer in the history of Philadelphia professional sports. He now serves as an independent Athletic Training Consultant to the Phillies. Furthermore, Jeff is a founding member of the Professional Baseball Athletic Trainers Society, where he served on the Executive Committee for eighteen years. Jeff was also president of this organization for two terms.
Jeff has served on numerous committees. The Major League Baseball Medical Advisory Committee, the Steering Committee of the Baseball and Spitting Tobacco Initiative of Major League Baseball, the National Cancer Institute, the National Institute of Dental Research, the National Advisory Board of the National Spit Tobacco Education Program, as well as Oral Health America.
Jeff was selected to serve as the National League Athletic Trainer for the 1985, 1991 and 1996 MLB All-Star games as well as the 2002 MLB All-Star Japanese Tour. His PBATS honors include the Major League Athletic Training Staff of the year in 1994, a Major League Service Award in 1997, and the President's Distinguished Service Award in 2009 and PBATS Hall of Fame in 2013.
Along with these numerous Major League Baseball accolades, Jeff was inducted into the Delaware Athletic Trainers' Association Hall of Fame in 2004, the Pennsylvania Athletic Trainers' Society Hall of Fame in 2008, the Delaware High School Baseball Coaches Hall of Fame in 2010, National Athletic Trainers' Association Hall of Fame in 2012 and the Delaware Sports Hall of Fame in 2013.
Brian Cuban
Author, Speaker, Advocate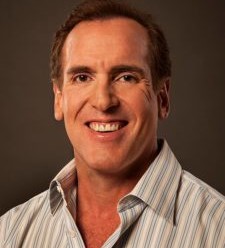 Read a full bio
Brian Cuban, the younger brother of Dallas Mavericks owner and entrepreneur Mark Cuban, is a Dallas based attorney, author and addiction recover advocate. He is graduate of Penn State University and The University of Pittsburgh School of Law. Brian has been in long term recovery from alcohol, cocaine and bulimia since April of 2007.
His first book, Shattered Image: My Triumph Over Body Dysmorphic Disorder," chronicles his first-hand experiences living with, and recovering from, twenty-seven years of eating disorders, and Body Dysmorphic Disorder (BDD).
Brian's most recent, best-selling book, The Addicted Lawyer, Tales of The Bar, Booze, Blow, & Redemption is an un-flinching look back at how addiction and other mental health issues destroyed his career as a once successful lawyer and how he and others in the profession redefined their lives in recovery and found redemption.
Brian has spoken at colleges, universities, conferences and non-profit and legal events across the United States and in Canada. Brian has appeared on prestigious talks shows such as the Katie Couric Show as well as numerous media outlets around the country. He also writes extensively on these subjects. His columns have appeared on CNN.com, Foxnews.com, The Huffington Post, Above The Law and in online and print newspapers around the world.
Eric Feinberg
Vice President of Content Moderation for the Washington-based nonprofit, the Coalition for a Safer Web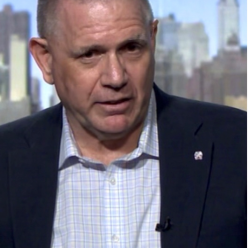 Read a full bio
Eric Feinberg worked in the advertising industry for over 30 years – working on behalf of Fortune 500 companies sponsoring major sporting and entertainment events. While working for the NFL, he started noticing ads were appearing by his Facebook posts pushing counterfeit NFL apparel coming from China. It was so prevalent that Feinberg began his crusade to identify and reveal counterfeit items, including steroids, featured in ads and posts  on social media platforms. Feinberg started the Global Intellectual Property Enforcement Center (GIPEC) where he developed a patented machine learning tool that relies on artificial intelligence and logic to search and sift through thousands of social media posts. He has found numerous examples of hate speech, terrorists videos, as well as illegal and/or illicit goods for sale, including steroids.  Feinberg has reported on the illegal and/or illicit activities he has found to the platforms themselves, but the companies rarely take action until these posts are shared with the media.
As the Vice President of Content Moderation for the  Washington-based nonprofit, the Coalition for a Safer Web, Eric sheds light on illegal drug sales on social media and the web, terrorist extremist content, hate speech, and violent activity.
He has provided expert analysis including the sale of steroids on social media and the web to media outlets around the world including CBS News, NBC News, Fox News, CNN, CNBC   Washington Post New York Times Wall Street Journal and London Times.
Feinberg  process patent technology, identified  accounts channel post and comments on social media and encrypted apps have resulted in the removal of thousands of You Tube Videos Facebook Instagram Twitter Telegram Pages Posts and Tweets offering for sale illegal steroids.
Pat Fox
Managing Member and General Counsel of Rockpoint Group (Retired)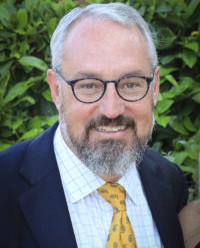 Read a full bio
Pat Fox is a founding member of Rockpoint and is responsible for the overall operations and management of Rockpoint, with particular focus on risk and liability management. Mr. Fox resides in and manages Rockpoint's Dallas office. In addition to his responsibilities at Rockpoint, Mr. Fox continues to be a managing member of Westbrook Real Estate Partners, L.L.C. ("WREP"). Prior to joining
In 1996, Mr. Fox was a partner at the law firm of Jones Day where he spent 13 years practicing in the area of commercial real estate, with extensive experience in complex and tax sensitive structures and transactions. Mr. Fox received a B.S. from Texas A&M University in 1980 and a J.D. from the University of Texas at Austin in 1983.
Pat and his wife, Cindy, have been married for 40 years. They have two grown children–a daughter, Dyan and a son, Andrew. They have two young grandsons.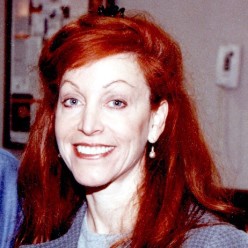 Read a full bio
Las Vegas, Nevada neurologist, Dr. Margaret Goodman's first experience in unarmed combat sports came when she was asked to perform a neurological consultation in 1993 on a high-profile boxer whose bout was canceled the night of the fight due to dizziness. She has remained a strong advocate for fighter health and safety ever since.
Born in Toronto, Ontario, Canada, Dr. Goodman grew up in Southern California. She received a B.A. from University of California at Los Angeles in 1975, a M.D from Chicago Medical School in 1984, completed an Internal Medicine internship and a residency in Neurology in a combined program through the West Los Angeles VA and UCLA in 1988. Moving to Las Vegas in 1988, she began private practice in Neurology, with emphasis on headache management, where she is head of the Headache Center of Southern Nevada.
Dr. Goodman serves as president and chairman of the board of VADA.  The Voluntary Anti-Doping Association (VADA) is an organization that offers and promotes effective anti-doping practices and programs in boxing and mixed martial arts. Boxing and mixed martial arts are state regulated. Currently, few athletic commissions perform drug testing for performance enhancing substances. When conducted, testing is not comprehensive, rarely unannounced and not a deterrent. Sports regulators do not have the man-power, time and funds to thoroughly carry out the task. VADA is an opportunity for athletes to demonstrate their commitment to clean sport.
Doug Haeussler
President, Haeussler Insurance Agency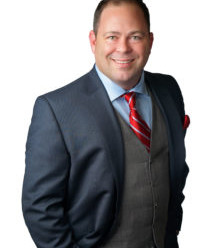 Read a full bio
Doug Haeussler is the President of HI Agency, a full-service insurance agency that specializes in home, auto, life, and commercial coverage with a proactive service approach. After spending nearly 3 decades in the insurance industry, Doug knows precisely how to provide the best coverage for the best price and it is not with cut-rate policies. It's his unique ability to connect with the people and communities he serves and understanding how to support them in any circumstance they face.
Doug spent time as a volunteer firefighter which instilled a personal commitment to being a servant in helping others in need. Doug has earned a spot on the D Magazine's "Best Insurance Agents" list every year since 2012 due to his performance and client satisfaction. He is often recognized as an outstanding agent in the industry and invited to sit on a number of organization councils aimed at improving customer service, claims service, and coverages. In addition to Doug's extensive experience in the insurance industry, he has a long history of working closely with non-profit organizations – namely the Taylor Hooton Foundation and Gun & Hoses Foundation where he serves on the board of directors.
Doug is a dedicated entrepreneur, but dedicates much of his time to spend with his wife, Kristina, and his 3 beautiful daughters.
Donald Hooton, Jr.
President, Taylor Hooton Foundation
Read a full bio
Donald serves as President of the Taylor Hooton Foundation. Donald leads the effort to drive our education programs into high schools, middle schools, and universities across the U.S., Canada and Latin America. Also, he helps ensure that our messages are current and relevant to today's young people and their adult influencers.
He, along with his father, co-founded the charity in 2004 just one year after the loss of his brother. He is committed to eradicating appearance and performance enhancing drug use among teens/young adults and serving as a spokesperson and role model as we fight this dangerous issue. As a graduate (with honors) of Gwynedd-Mercy College with emphasis in Business Administration, Donald's professional experience includes a successful career in the Real Estate and Mortgage industry.
Don Hooton, Sr.
Executive Chairman, Taylor Hooton Foundation

Read a full bio
Don co-founded the Taylor Hooton Foundation in 2004, the year following the loss of his youngest son, Taylor. Since founding this organization, Don has become the leading national spokesman on the issue of appearance and performance enhancing drug use (anabolic steroids, dietary supplements, hGH, etc.) by our nation's youth. He and his team have spoken directly to over 2 million people across the country, he has appeared as an expert witness before Congress on three occasions, regularly meets with Federal Government officials, has met with several governors, and spoken to multiple state legislatures. Additionally, he has appeared on a number of national and international TV and radio programs to discuss this important topic.
For his work in the field, Don was named Texas Sports Personality of the Year by the Dallas Morning News and was named one of the Top 100 Most Influential Sports Educators in America by the Institute for International Sports. Most recently, he was selected to receive the Distinguished Service Award by the United States Sports Academy.
Michele LaBotz, MD
FAAP CAQSM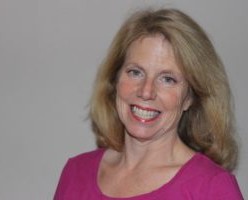 Read a full bio
Michele LaBotz MD FAAP represents the American Academy of Pediatrics (AAP). She is a practicing sports medicine physician with a particular interest in sports nutrition, dietary supplements, and the use appearance- and performance-enhancing substances by children and adolescents. She co-authored the AAP's current clinical report entitled "Use of Performance-Enhancing Substances" and has spoken extensively at the regional and national level on this topic. In conjunction with expertise from the Taylor Hooton Foundation and funding from the Food and Drug Administration, she served as the AAP's subject content expert for "Artificial Perfection" (http://www.aap.kognito.com/), a "virtual conversation" for health care providers that improves communication skills and knowledge regarding teen use of appearance- and performance-enhancing substances. She also addresses issues regarding these substances in her sports nutrition chapters contained in the past several editions of the AAP's policy manual "Pediatric Nutrition."
She is currently a member of the Board of Directors for the AAP's Maine Chapter, and is a past member of the Executive Committee for the AAP's Council on Sports Medicine and Fitness, where she also served as the policy coordinator. The AAP strongly advocates for policy and education that enhances pediatric health care, with over 66,000 members dedicated to the health and well-being of children and adolescents.
Dr. LaBotz attended the University of Michigan, the University of California at Irvine, and Dartmouth Medical School. Her pediatric internship was at the University of Wisconsin at Madison. She completed her residency at Maine Medical Center, and a subsequent sports medicine fellowship at the University of North Carolina at Chapel Hill. She practices sports medicine at InterMed P.A., a large multi-specialty physician group in Portland Maine and currently lives on Cousins Island with her husband (a golf professional), daughter, and their two dogs.
Randy Levine
President, New York Yankees

Read a full bio
Randy Levine was named President of the New York Yankees in January of 2000, becoming the first person to hold the post with the club since 1986. Under his supervision and guidance, the franchise constructed the state-of-the art Yankee Stadium. The facility was completed on time for the beginning of the 2009 season, which culminated in the franchise's 27th World Championship. Levine was a principal founder of the YES Network, which was recently named the most-watched regional sports network in the United States for the ninth consecutive year (2003-11). In 2008, he was instrumental in creating Legends Hospitality, LLC, a new concession and merchandising company with the Dallas Cowboys, which currently operates at the Yankees' and Cowboys' new stadiums. In 2004, he helped organize Yankees-Steiner, a leading sports memorabilia company.
Levine has served on the Board of Directors of the New Jersey Nets and New Jersey Devils and is a member of the Board of Directors of the YES Network and Legends Hospitality, LLC. He is also an officer of Yankee Global Enterprises, LLC. Levine serves on the International, Diversity and Labor Policy Committees of Major League Baseball.
Levine has been a partner in the New York law firm of Proskauer Rose Goetz & Mendelson and is presently Senior Counsel at the law firm of Akin Gump Strauss Hauer & Feld. He received a Bachelor of Arts degree from George Washington University in 1977, and in 2011 was named as Chair of the school's athletic committee. He received his J.D. from Hofstra University School of Law in 1980. Levine and his wife, Mindy, reside in Manhattan.
Fred McGriff
Former MLB Player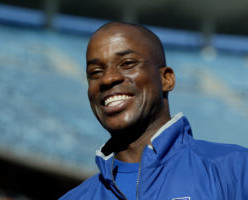 Read a full bio
Frederick McGriff is a former professional baseball first baseman, who played for six Major League Baseball (MLB) teams from 1986 through 2004. A power-hitting first baseman, he became a five-time All-Star and led both leagues in home runs in separate years – the American League in 1989 and the National League in 1992. McGriff finished his career with 493 home runs, tied with Hall of Fame player Lou Gehrig, and only seven homers away from joining the 500 home run club. Fred has hit homeruns in more MLB ballparks than any other player in history. He won a World Series title as a first baseman with the Atlanta Braves in 1995.
He currently works in the Atlanta Braves' front office as Special Assistant to Baseball Operations. He also hosts a radio show in Tampa where he resides.
Tom Pagnozzi
Former MLB Player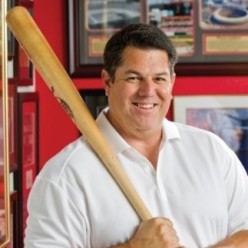 Read a full bio
Howard Richards
Football Color Analyst - University of Missouri, former NFL Player, Retired from the CIA

Read a full bio
Howard was drafted by the Dallas Cowboys in 1981 as a first round selection. He was just the third player in franchise history to be drafted in the first round. He remained with the Cowboys until 1987 when he was picked up by the Seattle Seahawks. He retired from the NFL later that year.
Howard served for 13 years at the Central Intelligence Agency.
Howard currently works as the color football analyst for the University of Missouri on Learfield Sports Tiger Radio. Additionally, her is the Senior Manager of External Relations forth College of Arts and Sciences at Missouri.
Neil Romano
President, The Romano Group

Read a full bio
Considered one of the nation's leading authorities in the field of media and public advocacy, Romano has dedicated his career to the marketing of ideas and messages to help save lives and promote public policy. He founded Romano & Associates Inc., which produced highly visible, and effective public awareness programs, as well as America's Strength, a not-for-profit organization that works to promote the importance of hiring individuals with disabilities. Romano's extensive professional background includes tenure as director of communications for the White House Office of Drug Abuse Policy. In that role, he worked on campaigns such as "Just Say No" and "America Responds to AIDS."
In 2007, Romano was nominated by President George W. Bush to be the Assistant Secretary of Labor for Disability Employment Policy and was unanimously confirmed by the U.S. Senate. As head of the U.S. Department of Labor's Office of Disability Employment Policy (ODEP), Romano advised the Secretary of Labor and worked with all DOL agencies to lead a comprehensive and coordinated national policy regarding the employment of people with disabilities in the United States. His innovative work as a member of the Committee for Purchase from People Who are Blind or Severely Disabled, has been described as having generated historic improvement in the quality of life for workers with disabilities. In 2010, Romano's work as a member of that committee was recognized by the full committee with a special leadership award.
A noted producer/director, Romano's film, "Youth Homicide: A Public Health Crisis," earned an Emmy Nomination for him in the category of Best Director. And his 2010 film, "America's Strength," which documents the inspiring stories of people with disabilities in mainstream employment, received national acclaim following its release. He has served as a member of the President's Committee for People with Intellectual Disabilities, and presently serves on a number of diverse national boards of directors. He has advised the Association for People in Supported Employment, the U.S. Business Leadership Network, and other disability employment groups that use a "business to business" approach to promote the imperative of hiring people with disabilities.
A member of Phi Beta Kappa, Romano currently resides in Clarksville, MD, with his wife, Barbara, and his daughters, Bianca and Christina.
Mark Thompson
President, Smith Thompson Home Security

Read a full bio
Mark Thompson is the founder and President of Smith Thompson Home Security headquartered in Plano, Texas. Smith Thompson was started in 1978 and is now the largest independent security alarm company in Texas with operations in Dallas Ft. Worth, Houston, San Antonio, Austin, and Phoenix. Smith Thompson was recently ranked # 3 in the Dallas Morning News 'Best Places to Work' plus Top CEO in the Small Business Category. Mark, along with his wife Lynda, and best friend Jim Smith started the company as a result of a sudden interest in home alarm systems after his family suffered a cruel home burglary while out of town, on the very day Mark's father was buried.
Mark spent several years after Plano High School in FAA Flight training and is a commercial rated pilot and Flight Instructor. He is a member of National Electronic Security Association, Texas Burglar and Fire Alarm Association, Aircraft Owners and Pilots Association, Dallas Gun Club, and Gleneagles Country Club. Mark currently serves as a director of the Taylor Hooton Foundation, SMU Athletic Forum and was a past director of the Coppell YMCA.
Married for 31 years to Lynda and both native Texans, they have three grown children, son Ryan who is Vice President of Sales for Smith Thompson, son Jordan, a student and also active in the business, and daughter Sydney, who lives in Houston working in the retail industry. The Thompsons are huge Dallas Mavericks fans as well as enthusiastic corporate sponsors. His hobbies include bird hunting, sporting clay shooting, flying, and golf.
Jamie Reed
Sr. Director of Medical Operations, Texas Rangers Baseball Club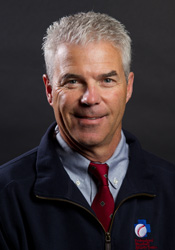 Read a full bio
Jamie Reed is entering his 18th season with the Texas Rangers organization. From 1997 to 2002, Reed was head athletic trainer for the Tampa Bay Devil Rays. He also was the assistant athletic trainer for the Baltimore Orioles from 1989 to 1996. While at the Orioles, Reed shared "Major League Baseball Athletic Training Staff of the Year" honors in 1995 with Richie Bancells.
Prior to his Major League appointment in 1989, Reed spent seven seasons in the Orioles' Minor League system with teams in Bluefield (Rookie League), Hagerstown (Class A), Charlotte (Class AA) and Rochester (Class AAA). Reed is a former American League assistant athletic trainer representative on the PBATS Executive Committee. He spoke at MLB's 1999 Rookie Development Program. In December 2003 Reed traveled to Japan to address the Japanese Professional Baseball Athletics Trainers Society (JPBATS). He also served as one of the athletic trainer's for the 2006 Japan All-Star trip. He has been selected as American League All-Star athletic trainer for both the 2000 and 2008 teams. In December 2001, he was selected by his peers as the new president of PBATS, and was re-elected to the position in 2003 and again in 2005.
He also served on the Board as Immediate Past President until 2013. A native of Annapolis, MD., Reed served as athletic trainer for the U.S. Naval Academy's football and basketball teams from 1982 to 1984, and again in 1988.Reed co-chairs the Red Romo Scholarship that provides the expenses to pay for an extra athletic trainer for the Naval Academy Sports Program.
Reed lives in Grand Prairie, Texas, with his wife Jean. They have three children and seven grandchildren that all live in Texas.
Board of Advisors

Read a full bio
Bob Copeland is the Senior Vice-President of McLaren Global Sport Solutions Inc. in Toronto and also on the Board of Advisors of the Taylor Hooton Foundation. Previously, he was the Director of Athletics at the University of Waterloo in Ontario, Canada, overseeing 31 varsity sports and more than 600 student-athletes. He also held several progressive senior management positions with the University of Waterloo including Associate Vice-President, Development and Alumni Affairs. Copeland has served in leadership capacities with the Boards of Directors of both Ontario University Athletics (OUA) and Canadian Interuniversity Sport (CIS) where he held the role of Vice-President, Marketing and Communications. Bob is an active member of his community, currently serving as a Board member with the Student-Athlete Mental Health Initiative, KidSportKW, and St. John's-Kilmarnock School, one of Canada's top independent schools.
In 2010, Copeland and the University of Waterloo gained international prominence for their actions in the wake of a steroid issue with the school's varsity football team; Copeland ordered the entire team to undergo doping tests and the university subsequently suspended the team for an entire season. In recognition of this and other efforts Copeland has led in the fight against doping, he received Taylor's Award in 2011. In 2011, Copeland was appointed to Canada's National Task Force of the Use of Performance Enhancing Drugs in the Sport of Football and was Chair of the Ontario University Athletics Performance Enhancing Drugs Education Task Force. He is a well-respected member of Canada's sporting community.

Read a full bio
After losing her 24-year-old son, Rob Garibaldi, to anabolic steroid-induced depression that ended in his suicide, Denise Garibaldi has been advocating against and extending education about performance-enhancing drugs and supplements privately, professionally and publicly. She and her husband, Ray, have gained national recognition for their work in raising awareness about the dangerous physical and mental effects of steroid use by athletes. The Garibaldis testified before U.S. Congress in 2005, with Don Hooton, regarding Major League Baseball's steroid usage in sport. They also testified before the California State Senate in 2004 and 2005 that resulted in the passage of Senate Bill 37 prohibiting the sale or possession of performance-enhancing substances to minors and prescribing training and education for high school coaches.
The story of Rob's death was featured in the book, Game of Shadows, written by San Francisco journalists Mark Fainaru-Wada and Lance Williams. Game of Shadows, brought public attention to the BALCO lab and Barry Bond's alleged steroid use. She continues to be well received as she speaks throughout the nation. Dr. Garibaldi is a 1994 Ph.D. graduate from Pacific Graduate School of Psychology. A licensed psychologist in clinical private practice in Petaluma, CA, she specializes in psychotherapy and assessment of children, adolescents and their families. Dr. Garibaldi has another son, Raymond Jr., married with one child. In addition to her speaking engagements and practice, she finds joy in the life of her granddaughter.

Read a full bio
As the Joint Strength and Conditioning Coordinator for Major League Baseball, Tim Maxey provides guidance to and identifies best practices for Clubs and Players on issues involving conditioning, fitness, nutrition and other related subjects. Maxey is a National Strength and Conditioning Association-Certified Strength and Conditioning Specialist and a Registered Strength and Conditioning Coach. The Ohio native is a graduate of Shawnee State University and holds a Master's Degree in physical education from The Ohio State University.
Maxey, who completed his seventh season as Major League Strength and Conditioning Coach of the Cleveland Indians in 2009, is a resource to Major League Club staff and Players in all areas pertaining to strength and conditioning, including the development of educational programs and assisting with the establishment of industry-wide initiatives. He will visits each Club during Spring Training.
In addition, Maxey has served MLB and the MLBPA on its Strength and Conditioning Advisory Board.

Read a full bio
Rob Oviatt was born and raised in Wooster, Ohio. He received his Bachelors degree in Physical Education from the University of Alabama, while at the same time serving as a volunteer assistant in the weight room during the tenure of the legendary Paul "Bear" Bryant. Following graduation, Rob enrolled at the University of Mississippi where he received a Master's degree in Education. While at Ole Miss, he also volunteered as a strength coach in Athletics, and, taught Weight Training classes in the Department of Physical Education.
He is currently the Head Strength Coach for Football at the University of Montana. Previously, for 8 years, Rob was the Head Football Strength & Conditioning Coach at Washington State University, while holding the title of Assistant AD for Physical Development. Prior to that, he also served as the Head Strength Coach at LSU, Kentucky, and Oregon State. In 1988, he, and a group of fellow strength coaches, traveled to the Soviet Union and Czechoslovakia in order to study strength training abroad. His collegiate career has spanned 28 years. Rob was an original founding Board member of the Collegiate Strength & Conditioning Coaches Association. In addition, he served as the organization's President for 4 years, and Vice President for 1.
Rob was voted SEC Strength Coach of the year in both 1997 & 1998. In 2001, Rob was honored by the CSCCa with the award of Master Strength Coach. This is the organizations highest award. In 2003, Rob was inducted into the USA Strength & Conditioning Hall of Fame. That year he was also recipient of the Admiral Ullyses Grant Sharp award at the Holiday Bowl football game luncheon. This award was secretly voted on by members of the Washington State football team. In addition, he traveled to Omiya, Japan in January of 2009 to conduct a series of speed and agility clinics for Japanese coaches.

Read a full bio
2000 Olympic champion Brandon Slay joined USA Wrestling as the Assistant National Freestyle Coach and National Freestyle Resident Coach in January 2009.
Slay is responsible for assisting in all facets of the National Freestyle Team program, with his primary focus on managing the U.S. Olympic Training Center (USOTC) resident program in Colorado Springs. He will manage the daily operations, recruiting and training of full-time resident athletes in the program and also train those who attend on a short term basis.
Slay won a gold medal at 76 kg/167.5 lbs. at the 2000 Olympic Games in Sydney, Australia. He upset Olympic and World Champion Bouvaisa Saitiev of Russia in the pool competition in Sydney. Saitiev has gone on to win three Olympic gold medals.
Slay won the 2000 U.S. National Championships in Las Vegas, Nev., and claimed the 2000 U.S. Olympic Team Trials, held in his native Dallas, Texas. He was a U.S. Olympic Training Center resident athlete for two full seasons when he became an Olympic gold medalist.
Among the international competitions that Slay won included the test event for the 2000 Olympics, the 1999 Five Continents Cup in Sydney, Australia. He won two University Nationals titles, and was also a champion at the Dave Schulz Memorial International. Slay won two Cadet World medals in Greco-Roman and also competed on a U.S. Junior World Team in freestyle.
He was a two-time NCAA runner-up competing for the Univ. of Pennsylvania, where he received a degree from the Wharton School of Business. Originally from Amarillo, Texas, Slay won three state titles for Tascosa High School, and was an all-district football player.
After the Olympics, Slay started an organization called Greater Gold, which assists youth in reach their full academic and athletic potential while planting Biblical seeds of truth. He is a board member and on the staff of the Dallas Dynamite, a non-profit wrestling organization in Dallas that trains and mentors young athletes. Slay is also a nationally respected public speaker and wrestling clinician.
Slay served as the Director of Young Adult Community at the Watermark Community Church in Dallas prior to joining USA Wrestling. He previously worked with Stream Realty Partners, a commercial real estate firm.

Read a full bio
Annie Swisshelm began curling at age 10 and was in the curling program and the Exmoor Country Club. She made her United States Nationals debut in 1995 where her team placed fifth, then went on to win the National title in 1998, 2001 and 2003. She competed at her first Olympic Games in 2002, where Team USA placed third after the Round Robin competition with a 6 – 3 record. Swisshelm was born in Middletown, OH, and currently resides in Downtown Chicago with her husband Sean Silver, and her cat, Einstein.

Read a full bio
Travis T. Tygart is the CEO of the United States Anti-Doping Agency (USADA). USADA is the independent, nongovernmental anti-doping agency for Olympic sports in the U.S. and is dedicated to protecting the integrity of competition and the rights of clean athletes to participate in drug free competition. Tygart was responsible for USADA's investigation into the BALCO doping conspiracy involving numerous elite-level international athletes and the designer steroid, THG. He has arbitrated over 30 cases before the AAA or CAS including the cases of Tim Montgomery, Michelle Collins and Chryste Gaines. All of which confirmed sport's ability to establish a doping violation on evidence other than a positive drug test.
Prior to joining USADA, Tygart was an associate in the sports law practice group at Holme Roberts and Owen, LLP. While at HRO, he worked on various matters for sport entities and individual athletes including the United States Olympic Committee, USA Basketball, USA Swimming, USA Volleyball, the Pro Rodeo Cowboys' Association and the Mountain West Conference.
Tygart grew up in Jacksonville, FL, and graduated from the University of North Carolina at Chapel Hill with a BA in Philosophy and earned his JD from Southern Methodist University graduating Order of the Coif. He has published law review articles addressing anti-doping issues, the antitrust implications for professional sports and Title IX's impact on high school athletics. He and his wife Nichole have a daughter, Mackie Tate, and son, JT.
Miguel Santa Cruz (European Advisor)

Read a full bio
Miguel Santa Cruz is passionate for sports. As a teenager, Santa Cruz played basketball in amateur leagues. Later on, at the age of 15, he started training young kids in basketball in regional leagues in Spain.
Santa Cruz spent more than 15 years of his career in Telecommunication, IT and Media and currently, Miguel works as a Regional Sales Manager in Europe for Brocade. He has spent three years as Sales Manager in HP EMEA responsible for the Digital Media and Content Delivery Networks, as well as managing the Alliance WW for Nokia Siemens Networks for the Software business unit. He joined HP in 2001 as Sales Representative for Central Eastern Europe and Africa. Prior to joining HP, Santa Cruz was Business Development Manager for Siemens Communications (now Nokia Siemens Networks) responsible for the Intelligent Networks, Prepaid systems and Value Added Services.
Santa Cruz is Industrial engineer from Universitat Politecnica Catalunya (Spain), holds a Masters degree of Business Administration, has 2 children and speaks six languages fluently.
Miguel is investigating the opportunities for expanding the foundation's work into Europe.