Steroids are being quite brazenly sold through Facebook
As much effort as the police and other authorities put into stamping out the Silk Road darknet market, even going so far as to
hand its convicted owner life in prison
, not much seems to be being done about drug sales on Facebook. As part of a report by investigating journalists, many steroid dealers were found through Facebook posts and hidden groups that made it very easy to get hold of the banned substances. Selling class C substances like synthetic testosterone is illegal. Despite that fact it's apparently rather easy to get a hold of online, with o use or own,
BBC investigators
discovering not only the sellers, but several brand names associated with the products.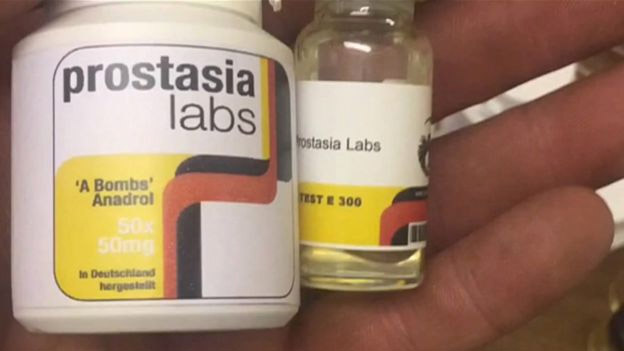 Source: Prostasia/Facebook via BBC
One of those names, Prostasia, which is said to be produced at a British lab, has marketing, labels, merchandise and even one 'sponsored athlete,' who is said to have had the company logo tattooed on their neck. Although reviews for the drugs sold by Prostasia appear to be quite positive, with buyers reporting on the strength of the various substances, there are of course side effects of any unregulated industry. Knowing exactly what's in them is near impossible to confirm and there isn't much recourse if someone goes wrong. That said, some would argue that with a review and ratings system in place, sellers of anything are forced to make a better product in order to compete.
Steroids are being quite brazenly sold through Facebook