GETTY IMAGES TO SUPPORT TAYLOR HOOTON FOUNDATION AS NATIONAL PARTNER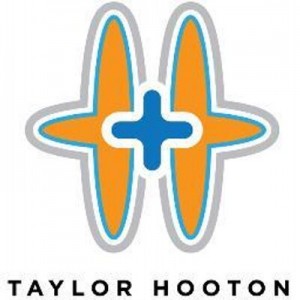 GETTY IMAGES TO SUPPORT TAYLOR HOOTON FOUNDATION AS NATIONAL PARTNER
World Leader in Visual Communications and Respected
Educational Foundation Ink Three-Year Agreement
 McKinney, TX (March 5, 2015)
 – Getty Images, the world leader in visual communications, has become a national partner of the Taylor Hooton Foundation. The announcement of a three-year agreement was made today by THF Founder and President Don Hooton.
"What an incredible honor it is for the Taylor Hooton Foundation to partner with such a prestigious company as Getty Images," said Hooton. "Partnering with Getty Images, and utilizing the talents of its incredible roster of photographers, will have a profound impact in helping the Hooton Foundation deliver its message."
As part of the partnership, Getty Images – and its award-winning photographers – will provide images of the THF's "Advisory Board" members for use in a 2015 print public-service-ad campaign, "
What Inspires Me?
" The "Advisory Board" – made up exclusively of active Major-League players – was formed in 2014 and now includes 21 players from 21 teams. (Additional members will be announced throughout the 2015 season.) The public-service ads will appear in the programs, magazines and yearbooks of Major-League teams.
"At Getty Images, we believe in the power of images to move people and tell stories," said Susan Smith Ellis, Chief Marketing Officer, Getty Images. "Our sport photographers are the best in the world with an incredible capacity for compelling storytelling so we are happy to support the Taylor Hooton Foundation with its mission and provide images that will help them reach and engage with their audience."
Founded in 2005, the Taylor Hooton Foundation has spoken to and educated more than one-million people and is widely acknowledged as the leader in the advocacy against appearance and performance enhancing drug use by the youth of America. It has a Latin American outreach and travels throughout the Caribbean, speaking to thousands of RBI (Reviving Baseball in Inner Cities) athletes, coaches and parents in partnership with Major League Baseball.
The THF also introduced a new eLearning program in 2014 – narrated by Bob Costas – to Little League Baseball that is offered to its one-million adult coaches and other volunteers.
CONTACT:
Rick Cerrone / Rick Cerrone Communications
(914) 715-5491 / rick@rickcerrone.com
About Getty Images:
About Getty Images:
 Getty Images is the world's leader in visual communication, with over 170 million assets available through its premium content site www.gettyimages.com and its leading stock content site www.istock.com. With its advanced search and image recognition technology, Getty Images serves business customers in more than 100 countries and is the first place creative and media professionals turn to discover, purchase and manage images and other digital content. Its award-winning photographers and content creators help customers produce inspiring work which appears every day in the world's most influential newspapers, magazines, advertising campaigns, films, television programs, books and online media. Visit Getty Images at www.gettyimages.com to learn more about how the company is advancing the unique role of digital media in communications and business, and enabling creative ideas to come to life.  For company news and announcements, visit press.gettyimages.com, and for the stories, innovation and inspiration behind our content, visit Stories & Trends http://stories.gettyimages.com. Find Getty Images on Facebook at www.facebook.com/gettyimages, Twitter at https://twitter.com/GettyImages, or download Stream, our free consumer app, to view and share the world's best imagery.
 About The Taylor Hooton Foundation
: The Taylor Hooton Foundation is a 501c3 non-profit organization that is dedicated to educating North America's young people about the dangers of anabolic steroids and other appearance and performance enhancing drugs.   The Foundation was formed by the family and friends of Taylor Hooton in 2004 after his untimely death at 17 years old following his use of anabolic steroids.
For more information about the Taylor Hooton Foundation and its efforts, please visit www.taylorhooton.org and www.allmeleague.com.