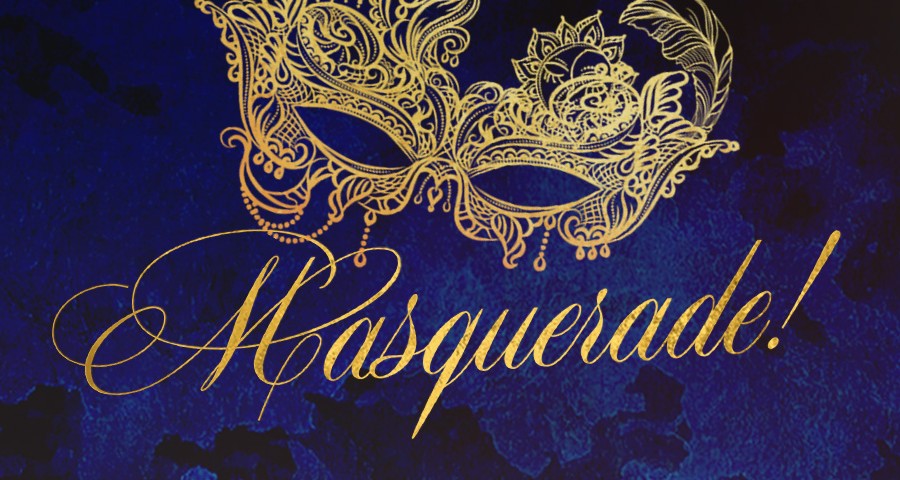 6th Annual All-Star Gala
Saturday, April 10, 2021
6:30 PM
At the Taylor Hooton Foundation, we are continuing our commitment to keeping our families, friends, and supporters in the safest environments possible. As you know, the 6th annual All-Star Gala was re-scheduled to take place Saturday, June 13th. However, due to the continued COVID-19 concerns, we have decided to move the event to Saturday, April 10, 2021. The safety and well-being of our guests and community has been and will continue to be our top priority. Although the event is pushed back further than we'd hoped, the anticipation for Masquerade! will make it that much more exciting for when we're finally able to come together. If you have already purchased a ticket or table, it will still be valid for the rescheduled date.
On June 13th we will kick off an online silent auction that you won't want to miss! More details coming soon.
Please contact Amy Wagner at amy.wagner@taylorhooton.org or (214) 699-8297 for any questions about the All-Star Gala, including refund inquiries.
We appreciate your ongoing support for the Taylor Hooton Foundation.
Black Tie Optional* Masks Encouraged
Men: Tuxedo, Dinner Jacket, or Dark Suit and Tie
Women: Formal Gown, Cocktail Dress, Jumpsuit, or Dressy Separates
All guests must be 21 years of age or older.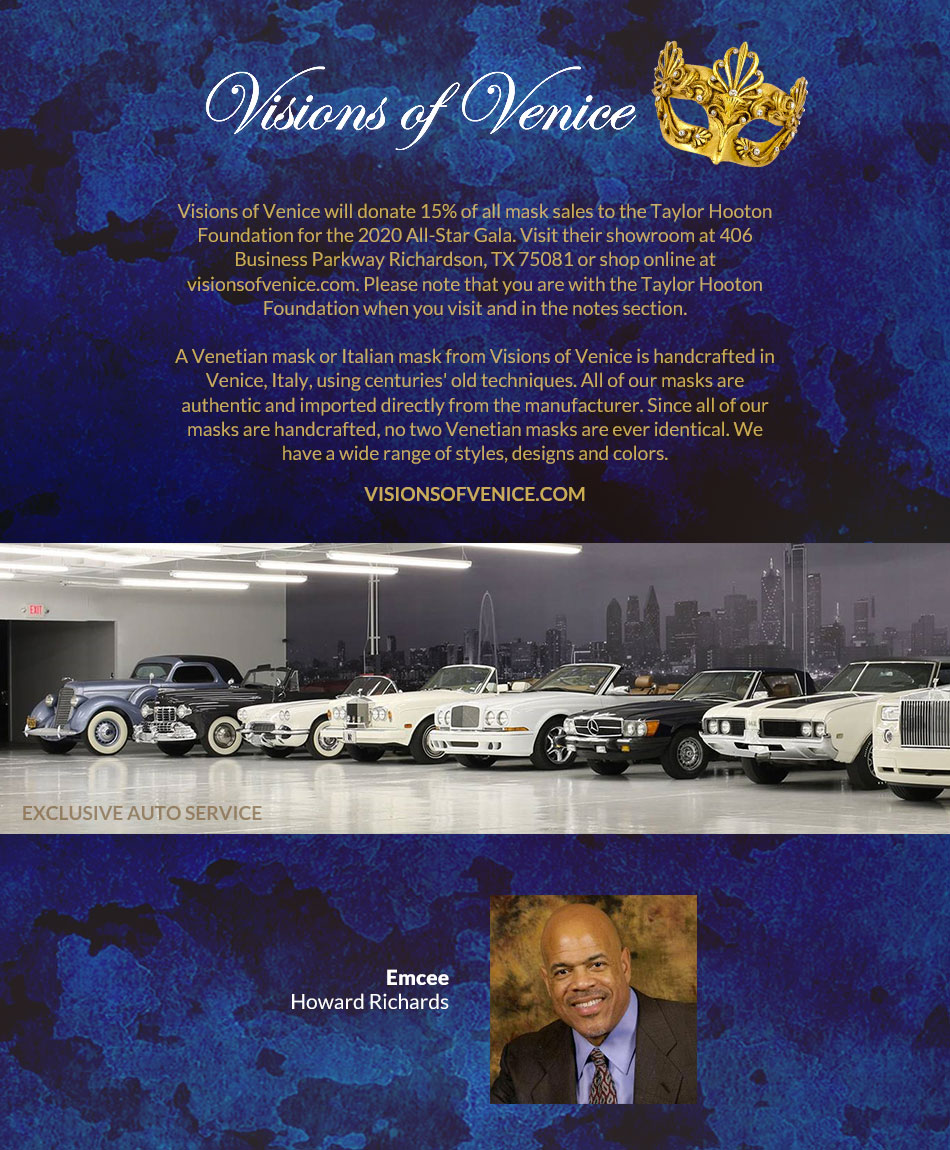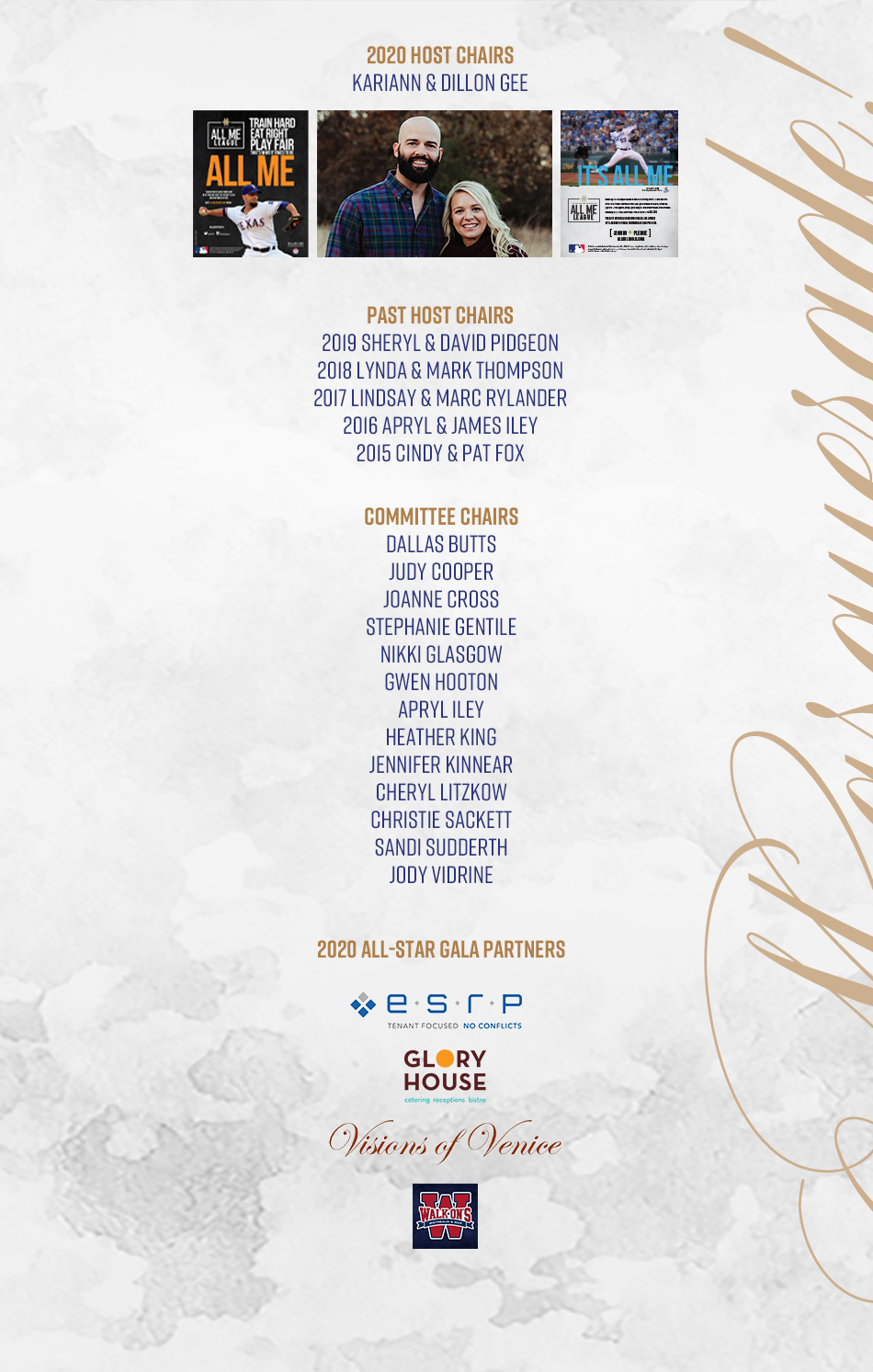 For more information, please contact Amy Wagner at amy.wagner@taylorhooton.org or (214) 699-8297.