CLEVELAND, Ohio — The Food and Drug Administration is warning that an arthritis pain supplement called Arth-Q contains ibuprofen as a hidden drug ingredient, posing the risk of side effects and drug interactions to people who take the supplement.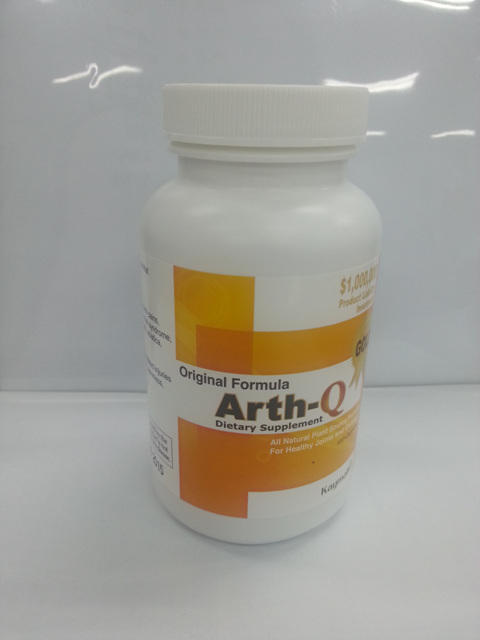 The FDA's warning is part of a larger effort to bring attention to dietary supplements and conventional foods that contain hidden drug ingredients, which the agency says is a growing problem. Many of the products are sold as weight loss aids or for sexual enhancement and body-building.
Arth-Q, which is sold online at various websites, including Amazon.com, is advertised as "100 percent natural." It is labeled in English but also promoted in the Korean community as  "알쓰큐" or "알쓰Q," according to the release.
FDA testing of the supplement revealed the drug ibuprofen, a non-steroidal anti-inflammatory drug (NSAID), which is used for pain relief. NSAIDs increase the risk of cardiovascular events such as heart attacks and congestive heart failure, as well as gastrointestinal bleeding. Taking the supplement may increase the risk of adverse events, especially if a consumer is already taking NSAIDs, the agency said.
Consumers should stop taking Arth-Q and dispose of it immediately. If you have experienced an adverse event, contact your doctor. Negative side effects may include signs of bleeding such as unusually dark stools or urine, stomach pain, or increased bruising.
http://www.cleveland.com/healthfit/index.ssf/2014/02/fda_warns_arth-q_dietary_suppl.html
Social tagging:
banned substances
>
Don Hooton
>
drugs
>
health food store
>
supplements
>
Taylor Hooton Foundation