UK: Anti-Doping chief worried by teenage steroid abuse and rugby cases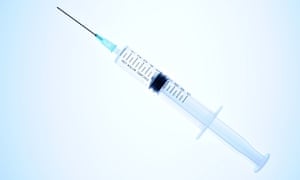 Six months before England hosts the Rugby World Cup, Britain's anti-doping chief is concerned about an "increasing and worrying prevalence" of steroid abuse among teenagers trying to take the fast-track to a professional career.
 Substance abuse in rugby is one of the biggest issues facing the U.K. Anti-Doping agency, with union or league players accounting for 27 of the 49 athletes currently serving bans.
The Rugby World Cup, which starts in September, will be used to drive up participation in the sport, but there will also be education programs to ensure aspiring players do not then take doping shortcuts to try to emulate the tournament stars. "There is going to be a whole crowd of individuals – young kids, middle-aged men, whatever – who suddenly go, 'Yeah! Let's get involved. These guys are my role models,'" UKAD chief executive Nicole Sapstead said in her London office. "The shape and the physique of a rugby player now, compared with when the sport became professional, is just extraordinary."
Beyond the jurisdiction of UKAD, further doping violations have been imposed by World Rugby, including Sam Chalmers, the son of British Lions flyhalf Craig Chalmers who tested positive for anabolic steroids while training with Scotland Under-20s in 2013.
One of the most high-profile cases of a teenage player being banned for using performance-enhancing drugs emerged in 2012. Jonathan Spelman, whose mother Caroline was a member of Prime Minister David Cameron's cabinet at the time, admitted to using anabolic steroids and a growth hormone.
Sapstead, who was promoted to run Britain's anti-doping program last month, has prioritized tackling the use of steroids by teenagers trying to quickly bulk up like professionals.
"Particularly when it comes to steroid abuse, we're seeing at lower levels of the sport, with boys, with young boys in rugby, in rugby league, an increasing and worrying prevalence of steroid abuse," Sapstead said.
"It is no longer about it being just a sports issue or an anti-doping issue, actually there's a public health issue here."
The problem has grown in the 20 years since rugby union turned professional, making the sport an increasingly attractive financial proposition in a country dominated by football.
"There are boys who maybe aren't ever going to do well academically, so they think, 'Well, OK, I might as well just look buff and attractive to the fairer sex,'" Sapstead said. "Or actually, 'My only way of achieving something good is in sport, and I've got someone bearing down on me going, 'You've got to be faster, fitter, bigger, stronger.' "It's just so rife on the Internet. Anybody can do it. It shows you how to do it, as well as where to buy it." Sapstead wants parents to be more aware of what their children could be buying online. But she also believes that some parents could inadvertently be encouraging their children to cheat to achieve success expected of them on the playing fields. "Your typical pushy parent, think about what your pushiness might be driving your children to doing," Sapstead said. The English Rugby Union recently commissioned Leeds Beckett University researchers to conduct a study into the use of drugs and supplements among young players.
Rugby World Cup organizers have pledged to use the tournament to promote a clean sport from the grassroots up.
"What you do need to do is educate the athletes there because those athletes then become ambassadors and spokespeople, and they are the ones who may turn into coaches," England Rugby 2015 chief executive Debbie Jevans said.
"The best way and the most healthy way is to train, and train hard to be the best you can be, and not try and short circuit it because you may have health problems later on.
http://news.yahoo.com/concerns-uk-steroid-abuse-among-young-rugby-players-151722452.html