Texas' high school steroid testing program was supposed to be a model for the nation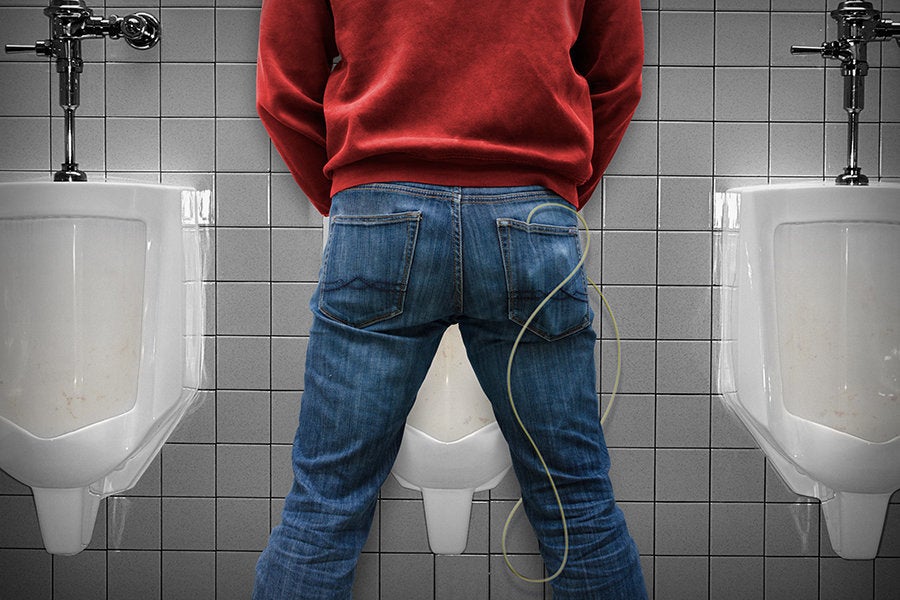 Now, Don Hooton fears it taught us all the wrong lessons.
"You ever heard of the Whizzinator?" Don Hooton leans forward to grab his black-framed reading glasses and scoots his chair toward one of the three computer monitors on his desk. He clicks out of The Drudge Report, closes his Facebook page, and opens a new Google window. His light brown hair, graying mustache and slightly raspy voice could make him a convincing modern-day double for Lou Brown, the Indians' manager in the "Major League" films.
How to beat a steroid test
, he types. He turns, pointing to the screen as if his point is self-evident. "514,000 results," he says. Hooton, who for years was the nation's leading advocate of testing youth athletes for steroids, has testified about performance-enhancing drugs in front of Congress and state legislatures. Thirty Major League Baseball teams have players who work with his foundation. He's the man Alex Rodriguez apologized to when MLB suspended the Yankees slugger for using steroids. And in 2007, he was instrumental in Texas' creation of a statewide high school steroid testing program that proponents suggested could become a model for the nation. But here he is now, on a warm Texas fall day, talking about how easy it is to beat steroid tests. The website that sells the Whizzinator, which former NFL running back Onterrio Smith made famous when TSA officers caught him carrying one through airport security, describes the phallic device as "the most life-like realistic fake penis on the market!" It has mock veins and comes in five flesh-toned colors. It conceals a syringe that holds synthetic urine. The Whizzinator is one way, albeit far from the only way, to beat a drug test. Today, it symbolizes the huge body of evidence that has convinced Don Hooton that his past advocacy for high school steroid testing was misguided. "Up until our Texas experience I was a major proponent of testing," Hooton says now. "I made one of the biggest mistakes we've made, driving this Texas testing program. … We can't test our way out of this problem."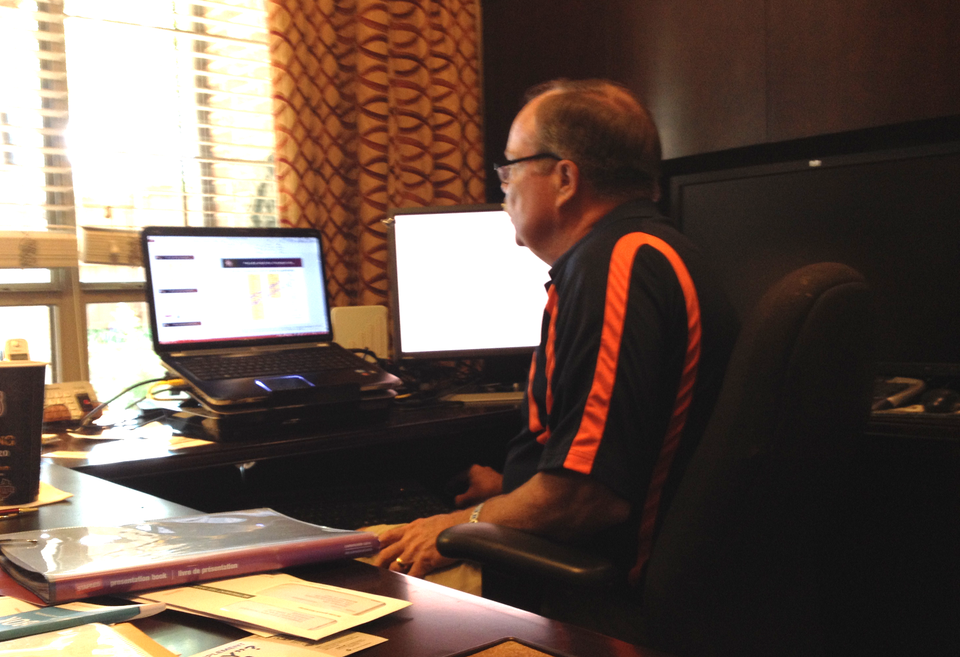 Despite his Lou Brown looks, Hooton often seems more like a new-wave sabermetrician than an old-school coach. He pores over spreadsheets and obsesses over obscure statistics, and can spend hours talking about the prevalence and dangers of steroids, his eyes fixed on yours, until a particular point he needs to make drives him out of his chair in exasperation. At times, he throws his arms up and turns to one the computers at his back, where the gigabytes of carefully culled data he's compiled is just a click away. Sometimes, Hooton's frantic focus breaks entirely. One afternoon, as we chat in his study, he suddenly motions across the living room, leaps from his chair and gallops up the stairs to the second floor, where he opens the door to the bedroom of a teenage boy who will never come home. "This was Taylor's room," he says. It's not exactly Taylor's room. Don's wife, Gwen, couldn't stay in the family home in Plano, Texas, after she found her youngest son dead one afternoon in July 2003. Taylor had committed suicide. The room in McKinney, where the Hootons moved after Taylor's death, is a replica of the old one. A white throw pillow with red baseball seams and "Taylor" stitched across the middle rests on the quilted bed. Taylor's first home run ball sits on the bookshelf. Two wood bats, handles taped, lean against the wall in the corner. In the days after Taylor's death, friends and teammates came by to grieve and talk, and to confirm what the Hootons had already suspected: Taylor had been using steroids. They told Don about the drugs Taylor took, where he got them, and how common it was for the kids they knew to juice. "He was into the heavy stuff," Hooton says. The family believes the steroids caused the depression that pushed Taylor to take his own life. The conversations with Taylor's friends marinated in Hooton's mind as he sat through his son's funeral. The feelings that grew out of those chats morphed into an odd sensation of calm that pushed away the grief. Afterward, Don turned to his wife. "The Lord just washed over him," Gwen Hooton says. "He said, 'You have to go educate people about this.'" Eight months after Taylor's death, Don Hooton launched the Taylor Hooton Foundation, a nonprofit aimed at raising awareness about performance enhancing drug use.
MLB commissioner Bud Selig called and offered to help however he could.
Hooton didn't expect his message to resonate outside Texas — at least not right away. But Major League Baseball's ongoing steroid scandal, which had begun to unfold the summer before Taylor's death, helped put a national spotlight on the issue. A New York Times reporter showed up at his house. Then "60 Minutes" came to Plano. Journalists from the Netherlands and Japan and other countries followed. In March 2004, Hooton appeared alongside former San Francisco 49ers head coach Bill Walsh at a hearing before the California state Senate. Later, MLB commissioner Bud Selig called Hooton and offered to help however he could. Hooton began working directly with Rob Manfred, who was baseball's chief operating officer at the time and became commissioner when Selig retired this past January. MLB donated money; together, the league and Hooton's foundation developed public service campaigns with players and set up clinics in Major League ballparks, where Hooton gave his presentation to children. The Taylor Hooton Foundation's mission began with a focus on education. But Hooton also became an advocate for steroid testing. The Texas state legislature held its first hearing on testing students in March 2005, not quite two years after Taylor's suicide. The University Interscholastic League, the governing body of Texas public high school sports, held its first two meetings on the subject a month later. Hardly a news story published didn't include Hooton's perspective. "Testing in one form or another is going to be necessary," he
told the Associated Press in 2005
. When Congress held its
now-infamous hearings
on MLB's steroid scandal that March, Hooton
told the nation
that "education coupled with a random testing program" was essential to fighting the drugs throughout the game. Early in 2006, a member of Lieutenant Gov. David Dewhurst's staff called Hooton at home. Dewhurst was about to kick off his re-election campaign, and protecting children would be a major plank of his platform. Over dinner in a Fort Worth steakhouse, Dewhurst described his plan to push a statewide testing program for Texas high schoolers through the state legislature. He asked Hooton to help. "Of course I will," Hooton told the lieutenant governor. The pair spent the next year urging Texas lawmakers to act on what they dubbed "Taylor's Law." In May 2007, nearly four years after Taylor died, the state legislature and Gov. Rick Perry approved a bill that devoted $3 million annually to designing and implementing a mandatory drug-testing program. "I made steroid testing of high school athletes a priority this session because I believe it will deter young people from putting that poison in their bodies and save lives all across Texas," Dewhurst
said when the bill passed
. The law was popular: Just four members of the state House voted against it, and associations that represented coaches, teachers, doctors and school administrators supported its passage. But outside the state, it already had critics.
I began asking questions. Like, guys, something's wrong here!
Dr. Linn Goldberg, a researcher at Oregon Health Sciences University, wrote letters to everyone involved urging them to reconsider. He had studied drug testing for years and found little evidence that it deterred use. In 2007, as Texas implemented its program, Goldberg published research that concluded random drug and alcohol testing had "
no deterrent effects
" on high school athletes' use. "Overall," Goldberg's team concluded, "drug testing was accompanied by an increase in some risk factors for future substance abuse," particularly when limited solely to steroids. It cautioned that more research was needed for anyone to consider drug testing a useful weapon against drug use. Other doctors warned that there was no way Texas could or would spend the amount of money required to implement an effective testing program. Goldberg insisted that even if they did, there likely wasn't an effective testing program to implement, especially if the aim was to prevent use rather than catch cheaters. "I told him that a long time ago," Goldberg says. "It's unproven at just about every level. It rarely reduces drug use." Undeterred, Texas pressed forward, and Hooton believed in the cause. The new law took effect in during the 2007-2008 school year, making Texas the third state to implement steroid testing for high school students. Neither of the two states that preceded it — New Jersey and Florida — had put as much money toward testing as Texas. In the spring of 2008, Texas tested 10,117 students.
Only two tests came back positive
, according to the UIL's official report. In 2008, the program's first full school year, Texas tested more than three times as many students. But out of 35,000 tests,
just 15 tested positive
. (There were, in those first two years, nearly 200 more "protocol positives," in which students didn't show up for tests or were deemed in violation for other technical reasons.) "I began asking questions," Hooton says. "Like, guys, something's wrong here!"
Texas spent the full $3 million allotted to steroid testing in the first two years of the program. But the low number of positives, combined with the Great Recession's lingering effects on state budgets, triggered cutbacks. For 2009 and 2010, the legislature authorized just $1 million annually. Then it
cut that down
to $650,000. The number of tests dwindled, and positives remained rare. In 2013, just nine of 3,351 students failed tests. By the spring of 2015, Texas had spent more than $10 million on the program and caught just 40 students, according to
the UIL's annual reports
. Hooton, befuddled by the program's failures, called Don Catlin, a former UCLA researcher who is considered one of the pioneers of the anti-doping movement in American sports. Hooton described the program. Catlin laughed into the phone. "The way they set up the program was doomed to fail, frankly," Catlin says now. One problem was that many of the nearly 120 steroids on the World Anti-Doping Agency's register are only detectable with a test designed specifically for that steroid. Donald Hooton Jr., Taylor's older brother who now works full-time for the foundation, turned a beer bottle horizontally to describe the variance of the drugs. Pretend, he says, it has three spokes coming out of each side. "Imagine that's a steroid molecule," he says. Change or remove one piece of it, he continues, "and you've got a drug that still acts like a steroid." "But now a test won't catch it," Donald says. "If they're not looking for that specific molecule, they won't catch it." Initially, Texas tested students for only about 10 types of steroids, Hooton said — and the UIL revealed which ones before the tests began, making it trivial for dopers to avoid a positive result. Though Texas eventually increased the number of drugs it tested for, the size of its initial list highlighted one of the fundamental problems with steroid testing: The precision it requires is extremely expensive. Each test in Texas cost about $100 before accounting for expenses for transportation. Tests for each and every drug can cost five or six times that. That expense makes it unlikely that any state, even one as large as Texas, is going to spend what it requires to run a testing system that is extensive enough to deter students from using steroids — and it still remains unclear whether testing can even have that effect.
The rest of the nation was watching this. We just lulled the public to sleep.
In 2014, seven years after Taylor's Law passed, the Texas Sunset Advisory Commission, which examines state-funded initiatives for wasteful spending, recommended
shuttering the program altogether
. A year later, the legislature voted to repeal the law. In March, eight years after it was born, the Texas steroid testing program came to a miserable end. The only remnant is a video the state spent $75,000 to produce that is still sent to school districts for educational purposes. Florida's pilot testing program, started in 2007, lasted just one year. But that was a comparatively meager effort — Florida spent just $100,000 a year — and
this was Texas,
which, for better or worse, has never shied away from the idea that its high school sports are bigger and more important than anyone else's. What had once been hailed as a model for combatting steroid use among high school students was now the latest example of failure. The man who had lobbied Congress, the Texas state legislature and anyone else who would listen once again stood in the middle. Hooton still believes a testing program could have worked to deter students from using the drugs, if it had been designed effectively. But he admits that states can't afford Olympic-style drug testing. Even top-tier, well-funded testing programs
have problems
: Athletes in MLB, the Olympics and other pro sports often have access to drugs the tests can't catch. And Texas proved that smaller programs are almost impossible to implement properly. So by the time it became clear Texas' program would not last, even Hooton had turned his back on the idea that testing could solve the problem. But he also saw lawmakers citing the program's failures as evidence that the state didn't have a steroid problem — the Sunset Advisory Commission, for instance, cited a decline in steroid use among high schoolers nationwide as a reason to end testing. Hooton watched as the national media, which had once trumpeted Texas's program as a model for the nation, heralded its demise. He had changed his mind on testing. But the way he saw it, the overall problem he'd wanted testing to solve remained. All Texas has done, Hooton dreads, is convince everyone else that there is no reason to worry. "The rest of the nation was watching this," he says. "We just lulled the public to sleep, and our battle just became that much tougher." "Let's at least get the right lessons from this," he adds.
Roughly 3 percent of teenagers have tried performance-enhancing drugs without a doctor's prescription,
according to the Centers for Disease Control and Prevention
. Nationally, 4 percent of boys say they have tried the drugs, compared to just 2.2 percent of girls. Among 12th-grade boys, 5.1 percent say they have used them. The numbers aren't exact, given that they are based on self-reporting, but they are the best estimate researchers have, Goldberg said. Other surveys offer comparable figures. A University of Minnesota study found that
about 6 percent
of middle school and high school students in the state had tried steroids. A more recent survey, from the Partnership for Drug-Free Kids, suggested that
more than 11 percent
of high school students have tried synthetic human growth hormone, another performance enhancer. Steroids are often taken in dosage "cycles" — anywhere from one month to three months on the drugs, followed by a similar time period off. The average teenage user
completes five cycles
, according to some surveys (the cycled nature of steroids, incidentally, is another reason that testing is an imperfect, if not altogether ineffective, deterrent). Studies have found that athletes and non-athletes are just as likely to use steroids, and students have cited body image issues, along with athletic performance, as a reason for using. Recent research showed that gay and bisexual teenage boys are
six times more likely
to try the drugs than straight boys (others studies also suggest that use is growing among girls). At the professional level, steroid use is seen as an issue of competitive integrity. But when it comes to teenage use, the problem isn't cheating — it's the health of young people. The drugs can have
serious side effects
, according to the Food and Drug Administration, including irreversible organ damage, infertility, impotence and heart and liver problems. They can limit the body's natural production of testosterone, and they can be particularly harmful for teenagers,
doctors have warned
, because their growth plates and muscles aren't fully developed. It's one thing to risk the long-term health problems of steroids if you're a pro athlete with millions of dollars on the line. But for children dealing with body image issues or just trying to make it to the next step of their athletic career, the problems are far more perverse, an equation that perhaps contributes to a lack of awareness about teenage use. "It's going on
everywhere,
" Hooton exclaims. "But when I begin to describe the scope of the problem to the typical adult, people look at me like I've got three heads." In
a 2013 survey
of American adults, 43 percent said they think the primary reason for steroid use is athletic performance, while just 10 percent said they thought teens used to improve body image. And while two-thirds of respondents thought steroid use was a major problem among professional players, just 17 percent said the same about use among high school athletes. But if the CDC's 3 percent number is correct — and there's little reason to think it's far off — more than 500,000 students currently enrolled in American high schools have tried performance-enhancing drugs. "Add up all the pro athletes and the Olympians, and you'd have to multiply it by 50 to have as many high schoolers as you have using," Goldberg says. "And they're spending how much on testing pro athletes?" Texas teenagers aren't an outlier, Goldberg and Hooton insist. Texas just wasn't equipped to catch them using.
The night before the 12th annual Taylor Hooton Foundation Golf Classic, a crowd gathers around Don Hooton in the dimly lit backroom of a midscale steakhouse in Frisco, the next town over from McKinney. A glass of red wine in his hand, Hooton unfolds a piece of notebook paper and eases into a speech. He does not mention the testing program — most of the attendees are well aware of its fate. Instead, he touts a new campaign the foundation has started and the slogan that goes with it. All Me, PED Free. With the testing program dead, Hooton has turned back to the original intent of his foundation: education. "It's the only way," he says. Last March, a year before the program's demise, Hooton redoubled those efforts. He reached out to Major League Baseball and asked if the league could help convince ballplayers to wear shirts that bore the "All Me" slogan to help spread the message. "We set out with the goal of getting six," Hooton said, his back to a poster that featured six Major Leaguers wearing the shirts. By July 2014, the foundation had signed up an "advisory board" of 13 players. "I'm proud to announce tonight that as of now, we've enlisted 31," Hooton told the crowd. There's one from each team except for the Los Angeles Angels, who already had a player signed up when they traded for outfielder David DeJesus, who had enlisted while playing for Tampa. The list is a who's who of baseball royalty: Dustin Pedroia, Clayton Kershaw, Jose Bautista, C.J. Wilson. Hooton's contacts at MLB called not long ago. "They said, 'Hoot, you're not just getting ballplayers, you're getting the best guys in the league!'" he says. Ads featuring the players appeared in programs at the All-Star Game in Cincinnati this past July. They also showed up in game programs during the World Series. The partnership with MLB supplements the foundation's primary education efforts — the presentations that Hooton, his son and two other employees crisscross the country each week to give to students, coaches, parents and administrators at high schools and colleges. The sessions, which are tailored to their specific audience, include detailed slideshows that describe the prevalence of youth steroid use, the dangers of the drugs, and where kids are getting them. The "All Me" campaign, along with clinics the foundation hosts in Major League ballparks each year, is a turn toward positive messaging, Hooton said. It's a chance to show kids they don't need drugs to reach the highest levels of their chosen sport.
They provide such a huge benefit. It's a very difficult problem. There is no right solution.
Hooton still believes Texas can be a model for the nation on how to combat steroid use, if it puts some of the money it wasted on testing into educational efforts, be they his or another program developed specifically for the state. There have been no indications yet that Texas intends to invest more money in fighting youth steroid use — the UIL would not comment on its plans, and multiple state legislators involved in the Sunset report either did not respond to or declined interview requests — but some local administrators would welcome money for education programs. "That'd be awesome," said David Kuykendall, the athletic director for the Frisco Independent School District, which conducts its own steroid testing program and some limited education efforts. "I don't think anyone would say that would be a bad idea. … People might turn around and think that might be as good or better than the testing." But even if education is a better option than testing, it's far from a guaranteed fix. The D.A.R.E. program, an anti-drug curriculum that at its peak was used by 80 percent of the nation's public school districts, is one example: It has been
deemed ineffective
in certain studies. Others have proclaimed it may have actually increased drug use among its participants. When it comes to performance-enhancing drugs, the National Institute for Drug Abuse
warns
that "simply teaching students about steroids' adverse effects does not convince adolescents that they can be adversely affected." Instead, it recommends a balanced approach that discusses both the benefits and detriments of the drugs. Goldberg, who developed his own educational programs that NIDA says have been shown to
reduce steroid use
— at least in the short term — among students who go through them, argues that any educational effort a state like Texas implements "needs to be evidence-based" and peer-reviewed. Catlin, the father of modern steroid testing, argued from the start that Texas' money should have gone toward education programs. He likes what Hooton is doing to spread the message across the country. But even he wonders how successful that education can be. The problem, he says, is that the drugs work. "They provide such a huge benefit," Catlin says. "It's a very difficult problem. There is no right solution."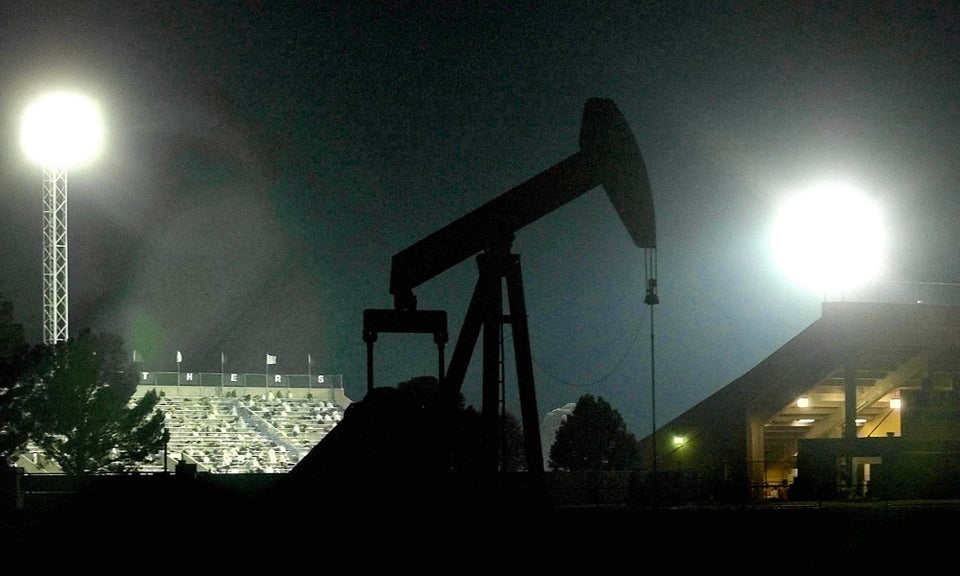 Early on a Friday evening in Lewisville, Texas, the lights above Max Goldsmith Stadium shine bright as the sun begins to draw down for the day. Traffic stretches a mile down West Main Street from the stadium, where the Lewisville High Farmers will host the Allen Eagles, the country's top-ranked high school football team. The players from both teams — some of whom are already committed to major college programs, and others who may join them in the coming years — stream onto the field to the thunderous cheers of nearly 9,000 fans. Allen's band, 700 members strong, fills the brisk evening air with the sounds of high school football. For the first time since 2008, the majority of players like these returned to the field in August without the risk of failing a steroid test. Taylor Hooton's death rocked Texas sports. It removed at least some sense of innocence that existed in them, even here, where high school football is big enough to earn its own blockbuster movies and award-winning TV shows, and other sports lag not far behind. Sitting in those stands, it's hard not to wonder if the failures of Texas' testing program made it easier to avoid looking at the sideline and doing a little mental math. If 5 percent of the nation's high school boys have tried performance enhancing drugs, and there are 150 or so standing right down there…. That's about eight. In one game, in one town, in one district, in one state. http://www.huffingtonpost.com/entry/beat-steroid-tests-don-hooton_562ff93ae4b0c66bae5a04d1