The PED Lance Armstrong used was useless!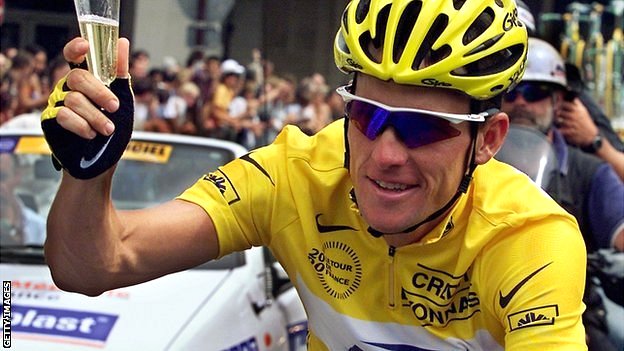 Lance Armstrong ruined his career taking a banned drug that did nothing to boost his performance. The disgraced cyclist was stripped of his seven Tour de France titles after he finally admitted he had cheated throughout his career. Central to his sustained campaign of doping was the use of erythropoietin (EPO), which supposedly boosts red blood cells able to carry oxygen around the body. But a groundbreaking new study has found the controversial substance has no effect on sporting performance, meaning Armstrong was wasting his time. The study,
published in the medical journal The Lancet
, had scientists work with a group of 48 cyclists taking on a series of grueling rides, including the Mont Ventoux ascent, which is part of the Tour de France. Half the group was given injections of EPO for eight weeks, while the other half took a dummy substance. The belief until now has been that EPO delivered increased oxygen to muscles, allowing more efficient performance and respiration in cyclists.
But the tests revealed at the end of the grueling rides that the average results of the two groups of riders showed no difference at all.
Armstrong celebrates as he wins stage 17 of the 2004 Tour de FranceGetty Images
Though the riders injected with EPO showed higher concentrations of hemoglobin, it did nothing to improve heart rate, body efficiency or breathing. "It's just tragic to lose your career for something that doesn't work, to lose seven yellow jerseys for a drug that has no effect," said Jules Heuberger, who led the research at Holland's Centre for Human Drug Research. The belief among the scientists working on the study is the only advantage those who cheated using EPO could have gained was as a mental placebo where they felt they should be stronger. "An important level of performance at this high intensity is the mental aspect," said Adam Cohen, the first author of the report. "Quite possibly all the stuff he was taking was useless. Even less is known about much of it than EPO." Armstrong also admitted using human growth hormone, testosterone and cortisone during his seven straight Tour wins from 1999 to 2005. The 45-year-old American was banned for life from all Olympic-sanctioned events in 2012, and all his results dating to 1998 were scrubbed from the record books. http://nypost.com/2017/06/30/lance-armstrong-ruined-his-life-with-a-ped-that-might-be-useless/