Massive steroid bust in the Czech Republic – raw materials from Asia
Hradec Kralove, East Bohemia, Jan 6 (CTK) – Czech police have accused six people of trading in anabolic steroids in an organised group operating in the Czech Republic and other countries, such as Cyprus, Germany, Spain and Ukraine, National Drug Centre spokeswoman Barbora Kudlackova told CTK Monday.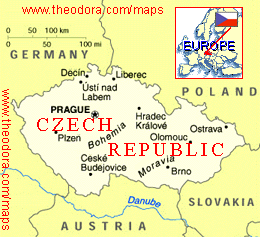 During the crackdown dubbed Roid II, policemen seized some 100,000 tablets and 400 ampoules worth 1.3 million crowns, she added. According to the police, the accused purchased banned substances on the black market, mainly in some Asian countries, and they smuggled them to the EU where they repacked them and put forged labels on the packagings. Then they distributed them to a network of customers all over Europe on the basis of orders from Internet shops. Local policemen from the Hradec Kralove region, the Prague Customs Authority and the German customs investigation office participated in the investigation. All six accused are prosecuted on suspicion of the production and another handling of substances with hormonal effects. If found guilty, they face up to 12 years in prison. "The case has not been closed yet. In view of the extent of the investigation that is underway in Germany parallelly, it cannot be ruled out that other perpetrators may be detained and accused," Kudlackova said. Roid II followed up the Roid raid from 2012, in which the police detained an eight-member group of anabolic steroid smugglers. The abuse of anabolic steroids is risky and it harms human health. Moreover, the police warn that the purchased steroids may contain a different active substance than declared on the packaging, of possibly the genuine active substance but in a different amount. "It might have even fatal effects on the users' health," Kudlackova said. The production of and trading in anabolic steroid has been qualified as a crime in the Czech Republic since 2010. Previously, only their administration to youth was a criminal offence.
http://praguemonitor.com/2014/01/07/police-accuse-six-people-trading-anabolic-steroids