Judge schedules drug trafficking trial for former Steelers doctor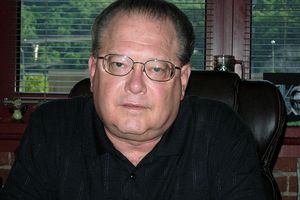 A Pittsburgh federal jury will start hearing evidence a week from Tuesday in the painkiller and steroids trafficking case of a former Steelers doctor, a federal judge said Monday.
U.S. District Judge Maurice Cohill issued a scheduling order setting a pretrial conference in the case of Richard Rydze for 9 a.m. on Jan. 20 with jury selection and the trial to start immediately after.
Authorities charged Rydze, 64, of the Strip District with 185 counts of health care fraud, obstruction of justice and trafficking in anabolic steroids, human growth hormones and painkillers. A onetime Olympic medalist in platform diving, Rydze was on the Steelers medical staff for 22 years until 2007.
The indictment charges him with trafficking in painkillers since 2005 and trafficking in steroids and human growth hormones since 2007.
Federal prosecutors and agents from Cleveland are handling the case because Rydze also provided medical exams for the FBI's Pittsburgh field office.
Read more:
http://triblive.com/news/allegheny/7550301-74/trafficking-rydze-case#ixzz3OpdrgQps