IOC makes wrong decision: fails to suspend Russia for Olympic Games!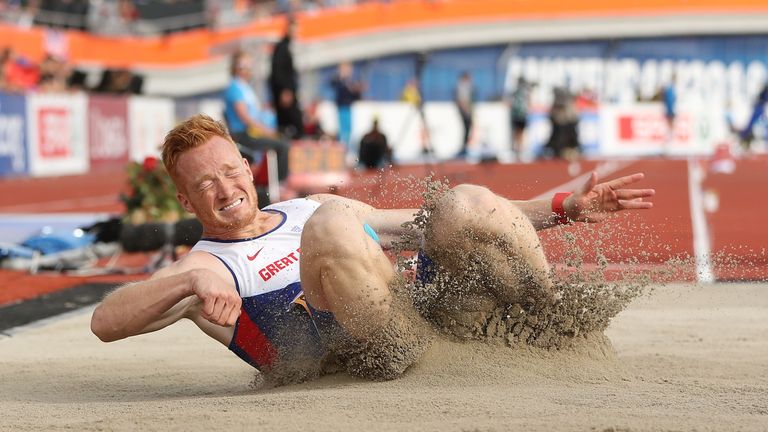 Olympic long jump champion Greg Rutherford has branded the International Olympic Committee's decision not to impose a blanket ban on Russia at next month's Rio Games as "spineless" and expressed surprise that more athletes were not speaking out. The IOC says
it will be down to individual sports federations to decide
whether their Russian members can go to next month's Games, but speaking to
The Guardian
, Rutherford said the governing body had made a mistake in attempting to placate both sides.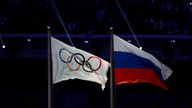 IOC opts against Russia ban
The IOC has opted not to impose a blanket ban on Russian athletes in Rio
"We know the pros and the cons of a blanket ban, we know the risks of 'collective justice', but we also know the risk of not punishing a culture of doping that comes from the very top," he said.
"I would say that the latter is a much greater threat to sport. We've certainly not been given a clear message of transparency and progress. But no, what we have now is a messy, grey area that doesn't help anyone.
"This is a spineless attempt to appear as the nice guy to both sides." The head of the US Anti Doping Agency, Travis Tygart, says the IOC have made the wrong decision after allowing Russia to compete at the Olympics The World Anti-Doping Agency has stood by its recommendation to exclude Russia and has also expressed disappointment at the IOC's verdict. "WADA is disappointed that the IOC did not heed WADA's executive committee recommendations that were based on the outcomes of the McLaren Investigation and would have ensured a straightforward, strong and harmonised approach," said WADA president Sir Craig Reedie. "The McLaren Report exposed, beyond a reasonable doubt, a state-run doping program in Russia that seriously undermines the principles of clean sport."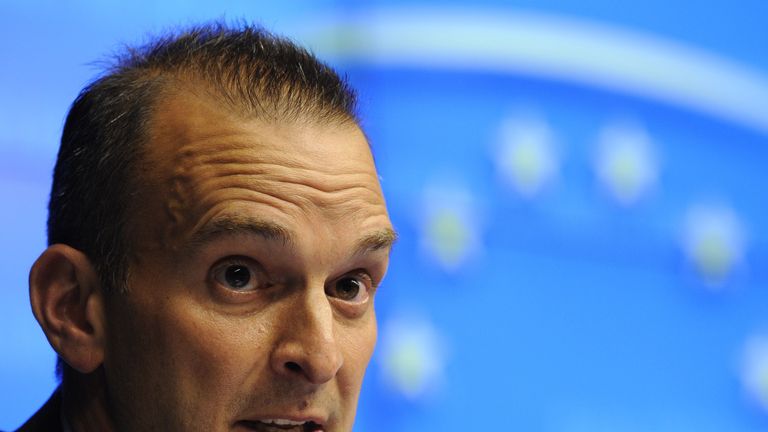 The US anti-doping head Travis Tygart said "the Olympic flame burns a little less bright" after the what he called an "incredible" ruling. "It's a significant blow to the fight for integrity in the Olympic movement and the rights of clean athletes," he said. "It's incredible that this decision has come out in the way it has, and I think they've gone to great lengths to justify doing the wrong thing. Unfortunately the Olympic flame burns a little less bright today. "You have to suspend the Russian Olympic Committee – they have the responsibility to ensure the Olympic code is followed in their country, which did not happen. "Now is a time for clear leadership, not passing the buck, and unfortunately the buck has been passed to 28 different individual federations." The head of cycling's governing body Brian Cookson backs the IOC's decision not to introduce a blanket ban on Russia
The International Tennis Federation has already announced
 Russia's seven team members can go to Rio, subject to further IOC-imposed checks. And Tygart said: "How one federation can already have come out in saying that they've gone through the process highlights the problem. What are the criteria?" Paula Radcliffe, who competed at four Olympics, wrote on Twitter: "A sad day for clean sport. "A decision that shows that the IOC's primary concern is not to protect the clean athletes, not to be able to look them in the eye and promise they did all they could to ensure a level playing field." And Sir Chris Hoy, winner of six cycling gold medals, said: "What sort of message does this send out? Surely IOC's job is to make crucial decisions rather than passing the buck." http://www.skysports.com/olympics/news/15234/10511702/travis-tygart-says-iocs-russia-call-a-blow-to-olympic-integrity?platform=hootsuite