Harvard study: NFL should offer treatment for performance-enhancing drug users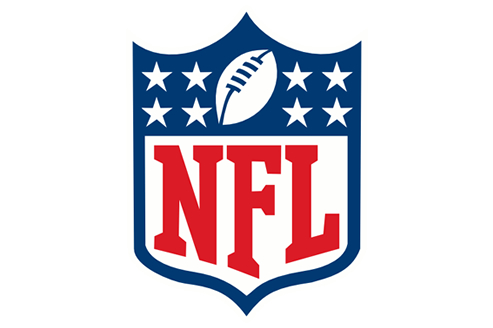 The National Football League should consider providing treatment to any player caught using performance-enhancing drugs, according to a new Harvard University study.
The recommendation was one of several put forward by researchers from the Petrie-Flom Center for Health Law Policy, Biotechnology, and Bioethics at Harvard Law School.
"NFL football has a storied history and holds an important place in this country," the authors wrote, while noting the NFL is the top-grossing pro sports league in the United States with 2017 revenues expected to reach $14 billion. "The men who play it deserve to be protected and have their health needs met and it is our fervent hope that they will be met."
The study examined health policies of the NFL, Major League Baseball, National Basketball Association, National Hockey League, Canadian Football League, and Major League Soccer.
Regarding the issue of performance-enhancers, the researchers said the NFL should "consider amending" its PED policy to provide treatment to any player who violates the rules, in light of scientific evidence supporting the need for treatment.
Currently, treatment is available but discretionary, according to the PED policy ratified by the NFL and NFLPA last year. The policy states that if "medical treatment (including counseling or psychological treatment) is deemed appropriate, it will be offered to the Player."
Violators are also subject to a battery of tests, including a psychological screening, a brain MRI, and a liver scan, according to the agreement.
Other study recommendations include having neutral doctors perform preseason physicals, putting concussed players on a short-term injured reserve list so they do not count against the 53-man roster until they are medically cleared to play, and looking into the "feasibility of guaranteeing more of players' compensation as a way to protect player health."
The researchers also compared concussion statistics on a per-game basis between the NFL and the NHL and found that pro football players are 3.8 times more likely to be concussed during a regular-season game.
But despite potential areas for improvement in health protocols, the study found, "the NFL's policies concerning player health appear superior to the other leagues."
That was a sentiment echoed Monday by Brian McCarthy, a spokesman for the NFL, where player safety has come under scrutiny in the wake of a recent $1 billion settlement the league reached with former players who have possible brain damage from on-field head trauma.
"The health and safety of our players is our top priority and our shared commitment with the NFLPA provides them unparalleled medical care," McCarthy wrote in an e-mail. "We will review the [Harvard] paper and share it with the clubs, their medical staffs and the NFLPA."
A spokesman for the NFLPA declined to comment.
https://www.bostonglobe.com/sports/patriots/2017/05/15/harvard-study-nfl-should-offer-treatment-for-peformance-enhancing-drug-users/dPCIRF7FrvX6ufeWvMeUxK/story.html