Golden Knights defenseman suspended 20 games for violating NHL's PED policy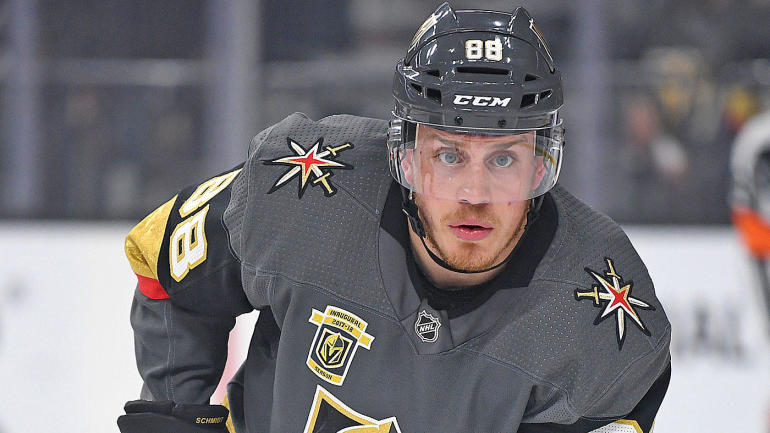 Vegas Golden Knights defenseman Nate Schmidt has been suspended 20 games for violating the NHL's performance-enhancing drug policy, the league announced Sunday.
After being selected in the expansion draft last June by the Golden Knights from the Washington Capitals, Schmidt quickly became Vegas' top defenseman during its run to the Stanley Cup Final.
Schmidt said issuing a statement on this was "surreal" and said he has "only used supplements provided by my NHL team and I have always been extremely careful about what I put in my body.
"It was utterly shocking to be informed that I tested positive for a microscopic amount of a tainted substance. Not only did I not intentionally take a banned substance, I could not have received any performance enhancement benefit from the trace amount that inadvertently got into my system at a level that was far too small to have any effect. This low amount was consistent with environmental contamination that I could not possibly have prevented."
Schmidt said he was tested twice last season, among "numerous" other times, and that he has never tested positive.
He is able to participate in training camp but not play in the preseason. Schmidt is eligible to return Nov. 18 at the Edmonton Oilers.