Felix Sturm shocked by positive drug test for anabolic steroids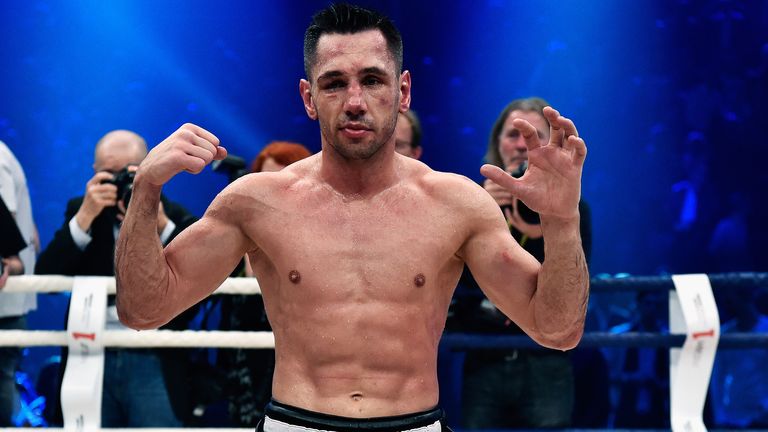 World super-middleweight champion Felix Sturm says his "conscience is clear" after testing positive for an anabolic steroid. The 37-year-old German was found to have the steroid Hydro-XY Stanozolol in his A sample following his
majority decision rematch win over Fedor Chudinov in Oberhausen on February 20
for the WBA super middleweight belt. Sturm's victory saw him become the first German to be a world champion five times, having also held the WBA and WBO middleweight titles.
 "At first, I was shocked," Sturm said, having learnt of his failed test via email from the World Boxing Association on Friday night.
"This is all very strange, especially as it has taken eight weeks to be informed of the result.
 "Also, the Association of German professional boxers (BDB), who hosted the bout, were not informed – only my trainer and I."
He now faces a two-year ban, providing the B sample shows a positive result, which could spell an end to his career.
"I'll definitely have the B sample opened," said Sturm. "I have had my blood and urine tested hundreds of times. "Nothing has ever been found. I have an absolutely clear conscious. I'll be getting a lawyer, I haven't worked for 26 years for this. "I'll fight like a lion, like I do in the ring. I don't have a bad conscious, it just really annoys me. "I will make a complete listing of everything I took in the 12 weeks before the fight. There will be nothing on it which could explain the findings." Stanozolol is the same steroid Canadian sprinter Ben Johnson took when he was stripped of his 1988 Olympic gold medal as he tested positive after winning the men's 100m final. http://www.skysports.com/boxing/news/12183/10246622/felix-sturm-shocked-by-positive-drug-test-for-steroids