FDA Finds Over 100 Weight Loss Products Spiked with Dangerous Prescription Meds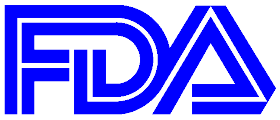 Are your weight loss pills among the more than 100 weight loss products that the FDA found are actually spiked with dangerous prescription medications? Here are few that you need to know about, and where you can find more information about this very serious weight loss related health hazard.
According to recent news from the FDA, an emerging trend is catching consumers off guard and threatening their health – the lacing of common dietary supplements and other weight loss products with prescription medications, controlled substances and untested pharmaceutical ingredients. What many consumers do not realize is that the dietary supplement weight loss industry is a type of Wild West where hawkers promote snake oil products that can cause more harm than good. The reason for this is in part due to there being very little regulation of dietary supplements and the inability of the FDA to test all weight loss products sold online and in stores. The FDA states that, "…enforcement actions and consumer advisories for tainted products only cover a small fraction of the tainted over-the-counter products on the market." While there has been recent news of makers and marketers of weight loss products going to court and receiving heavy fines and sanctions for duplicitous marketing tactics such as with "
Water Pills
," "
HCG diet Platinum Drops
" and the "
Double Shot
" weight loss supplement, a more serious problem exists with the spiking of weight loss meds with prescription meds that could cost you not only your hard earned dollars, but your life as well. According to the FDA, many of these weight loss products contain concoctions of seizure, blood pressure and anti-depression drugs Here is a
YouTube warning
from the FDA about the problem. As examples of weight loss products that the FDA wants consumers to be aware of, here are 3 that recently were found to contain dangerous pharmaceutical ingredients:
Spiked Weight Loss Supplement #1: "Oxy ELITE Pro Super Thermogenic"
Just last week, the FDA reported their discovery of the presence of fluoxetine―an FDA-approved drug in a class of drugs called selective serotonin reuptake inhibitors (SSRIs)―in samples of the Oxy ELITE Pro Super Thermogenic weight loss supplement. SSRI's are used for treating depression, bulimia, obsessive-compulsive disorder (OCD), panic disorder, and premenstrual dysphonic disorder (PMDD). The danger here is that SSRIs have been associated with serious side effects such as suicidal thoughts, abnormal bleeding, and seizures. Furthermore, studies have shown that patients on SSRI's in combination with common medications such as aspirin, ibuprofen, or other drugs for treating depression, anxiety, bipolar illness, blood clots, chemotherapy, heart conditions, and psychosis are at an increased risk of developing ventricular arrhythmia or experiencing sudden death.
Spiked Weight Loss Supplement #2: "Botanical Slimming"
A second weight loss product tested this year revealed another incidence of spiking with fluoxetine in a product creatively named "Botanical Slimming." The FDA reports that many bogus weight loss supplements such as this one are labeled as "all-natural" in order to convince consumers that their weight loss products must be safe.
Spiked Weight Loss Supplement #3: "Elimulating Weight & Toxin Keeping Beauty"
Elimulating Weight & Toxin Keeping Beauty is a product promoted for weight loss that was identified by the FDA during an examination of international mail shipments. Their laboratory analysis confirmed that Elimulating Weight & Toxin Keeping Beauty contains sibutramine―a controlled substance that was removed from the market almost 5 years ago due to it was found to significantly increase blood pressure and/or pulse rate in some patients and may present a significant risk for patients with a history of coronary artery disease, congestive heart failure, arrhythmias, or stroke. If you or someone you know is taking any supplement for weight loss and is having an adverse event, you are encouraged to report the product to the FDA's MedWatch Safety Information and Adverse Event Reporting Program: • Complete and submit the report online at
MedWatch Online Voluntary Reporting Form
, or; • Download and complete the
form
, then submit it via fax at 1-800-FDA-0178. For more a more complete listing of spiked weight loss meds, check out the FDA website page on
Tainted Weight Loss Products
." Reference:
U.S. Food and Drug Administration
http://www.emaxhealth.com/8782/fda-found-over-100-weight-loss-products-spiked-dangerous-prescription-meds