College ball player sentenced to 10 years for selling 'roids
TWIN FALLS - A young man could spend nearly 10 years in prison if he doesn't successfully complete therapeutic programming with the Idaho Department of Correction. William Robert "Billy Bob" Ward, a former College of Southern Idaho baseball player, was sentenced Monday in Twin Falls County 5th District Court to a retained jurisdiction program, often called a "rider," for selling anabolic steroids.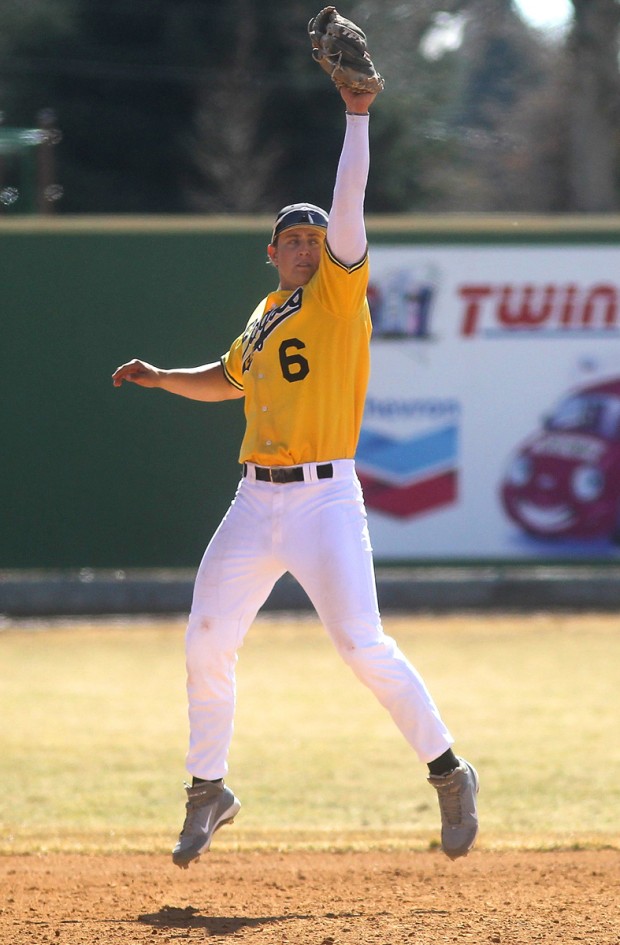 Ward, 21, pleaded guilty Nov. 19 to three counts of delivery of a controlled substance. Three other charges were dropped: two charges of delivery of a controlled substance and one count of conspiracy to manufacture, deliver or possess a controlled substance. Twin Falls County Deputy Prosecuting Attorney Jill Sweesy recommended Ward be sentenced to one to three years in prison for each count, to be served one after the other, for a total of three to nine years. She said the court should retain jurisdiction for one year and then evaluate whether Ward should serve probation. Twin Falls County 5th District Judge Randy Stoker agreed and said he wanted to send a message to Ward and the community that those who sell drugs for profit will not be tolerated. In addition, Stoker sentenced Ward to pay a $5,000 fine on each count. Ward's attorney Brent Nielson described him as the new kid in town who naively tried to fit in by getting baseball players what they wanted: performance enhancing drugs. Stoker questioned why Ward didn't just show the other players the website from which he claims to have purchased the drugs. During the hearing Sweesy played videos of two undercover buys conducted by Idaho State Police. The videos, taken from a hidden camera inside a vehicle, show Ward and an undercover police officer engaging in a drug sale. In the second video the officer can be seen counting out several $100 bills for the sale. While Ward allegedly told presentence investigators he didn't believe the drugs had serious side effects, Sweesy listed numerous side effects including infertility and liver tumors. "Essentially he came from out of state from Nevada to Idaho and started on this drug dealing in a matter of weeks," Sweesy said of Ward. Sweesy said Ward had a full ride scholarship to CSI to play baseball and threw it away. "He had the world in the palm of his hand and he choose to deal drugs to his fellow baseball team and others," she said. Near the end of the hearing, Ward spoke and asked to be sentenced to probation in order to have a second chance. The decisions he made don't represent his true character, he said. Ward was taken into custody after the hearing, but first Stoker granted him time to say goodbye to his mother. While there is no mandated steroid testing at the junior college level, CSI tests for steroids and recreational drugs. In November, Joel Bate, CSI's athletic director, told the Times-News that CSI now tests for steroids due to this incident. "We implemented this program over the summer and have the program in place now. It is important for us to not only test, but to educate our athletes on the hazards and health implications of steroid use and have invested in a testing mechanism to back up that educational component," Bate wrote.