Canadian National TV Tackles Youth Steroid Usage – THF Plays a Role
Steroid users include firefighters, teens, elite hockey players
In 'Cheating The Game' – a co-production by TSN and CTV airing on SportsCentre today and on W5 on Saturday – TSN Senior Correspondent Rick Westhead investigates how steroids are more accessible than ever.
In this companion piece for TSN.ca, Rick examines who's ordering steroids – demographics that extend far beyond 'elite' athletes. 
TSN/W5 – The convicted steroid dealer said his customers were young and old, both men and women, spread across numerous Canadian provinces. The dealer, who is under house arrest, a condition of his sentencing after police found more than $200,000 worth of steroids in his home during a raid, agreed to speak to TSN and CTV/W5 about his once flourishing business. He sold steroids to everyone from teenaged girls looking for a "six pack," to firefighters anxious to improve their fitness level before photo shoots for fundraising calendars, to "elite level" hockey players. "Everybody is doing it," said the dealer. "I had a mother of five who won a [bodybuilding] competition, just barely, and said, 'I need to get to the next level with steroids.' I had firefighters who didn't want to be the smallest guy in their calendar shoots.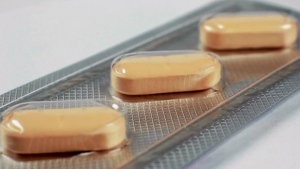 They want 'Likes' on Instagram and Facebook. And I had elite hockey players who know the testing schedule out of season and know enough to take drugs like EPO that require a blood test to catch. They know the tests for those drugs are more expensive and less likely to be used by sports leagues." The dealer declined to identify any of his onetime customers. While professional athletes such as Barry Bonds, Alex Rodriguez and Ben Johnson have found their names ensnared in sensational news stories about the use of steroids and performance-enhancing drugs (PEDs), anti-doping advocates and even the convicted steroid dealer interviewed by TSN/CTV W5 say Canadians from all walks of life, teenagers included, are using steroids and PEDs. While they are illegal to import, produce and possess for the purpose of distributing, steroids and PEDs have become widely available on the Internet. A TSN and CTV/W5 investigation found that the track record of the Canada Border Service Agency, which is charged with intercepting illegal shipments into Canada and seizes about 1,800 shipments of steroids each year, is not perfect. Three orders of international shipments of steroids purchased online by TSN/CTV W5 all arrived safely at their destination in Toronto, evading detection by CBSA agents. And in at least one case, the steroid purchased by TSN/CTV W5 wasn't what was advertised – it instead included a drug banned in the 1960s by the U.S. Food and Drug Administration because it causes cancer. "When you buy steroids online, you have no idea what you're really getting," said Don Hooton, who started the Taylor Hooton Foundation after his 17-year-old son's 2003 suicide was linked to steroids. "You are not getting the same steroid your grandmother is legally getting for her bad knee. You really have no idea what you are getting, even if you buy something that comes in a nice bottle with a fancy label."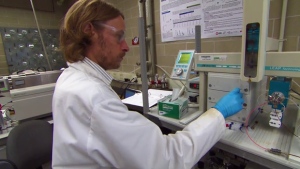 It's impossible to say how many Canadian teenagers are using steroids. But Hooton cited a 2014 study by the Partnership for Drug-Free Kids that found seven per cent of U.S. high school-aged students reported using steroids from 2009 to 2013.  A survey of Canadian teenagers would likely produce similar results, Hooton said. In fact, a 2013 survey conducted in Kitchener by the Ontario Trillium Foundation found 25 per cent of teenagers said they knew someone in their school who was using steroids. The foundation has committed $500,000 to a province-wide study to be completed in 2016 that may shed light on the prevalence of steroid use, said Bob Copeland, a former athletic director at Waterloo University. Copeland was with the school in 2010 when it was ensnared in a steroid scandal that saw nine football players linked to PEDs. "One lesson I took away from that was that you can't know for sure which types of players are using steroids," he said. "We had one guy who was 6-foot-8, 280 pounds who was tested and was clean, while another kid, one of the smallest guys on the team who wasn't even a starter, was caught."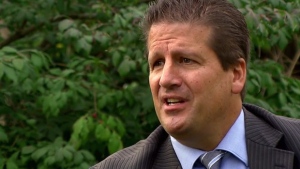 Anecdotal evidence, at the very least, suggests steroids remain popular. During the past two years, eight Canadian university football players tested positive at CFL tryout camps. During one steroid bust in Edmonton last year, police seized a record $10 million worth of PEDs, including 350,000 steroid tablets, 10,500 vials and 124 kilograms worth of raw steroid powder. Earlier this year, in February, authorities in B.C. seized 150,000 steroid tablets, 5,600 vials and 50 kilograms of steroid powder. Christiane Ayotte, director of a doping control laboratory in Montreal, said the 124 kilograms of steroid powder alone would provide 1,200 heavy use bodybuilders with enough steroids to last them a full year. During the first eight months of 2015, the Canadian Centre for Ethics in Sports (CCES), which administers drug testing in Canada, said there was a total of 18 alleged doping violations, including nine linked to the Canadian team preparing for the Pan Am and Para Pan Am Games in Toronto this summer. One problem, anti-doping advocates say, is that Canadian universities don't have the cash to implement effective drug-testing programs, and student athletes who might want to dabble in doping know that. Moreover, the Canadian federal government for years has ordered the CCES to focus its efforts on drug-testing Olympic-eligible athletes, even if it means abandoning testing for many university and college sports. During the year ended March 2015, the CCES administered 3,395 urine tests and 1,159 blood tests on athletes. But just 190 urine and 30 blood tests were taken from CIS athletes. CIS athletes accounted for about four per cent of the total number of drug tests administered by the CCES. "If every school in the CIS came in and tested their entire team, most, if not all, would find one or two (players doping)," Brian Towriss, head football coach at the University of Saskatchewan, told TSN in August 2014. "Some might have eight or 10." http://www.tsn.ca/steroid-dealer-users-include-firefighters-moms-teens-elite-hockey-players-1.393107