Bridge players and anglers caught with performance-enhancing drugs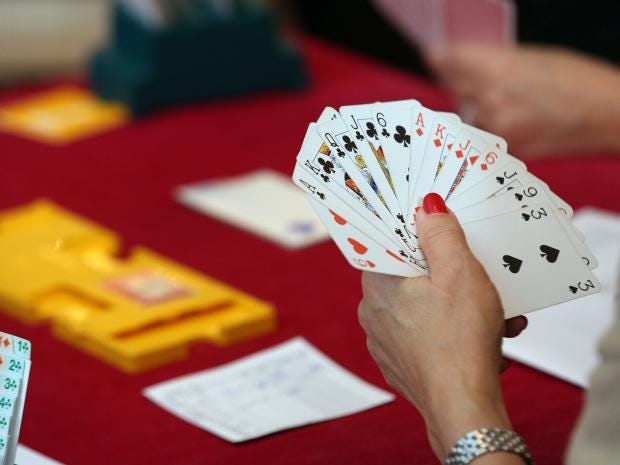 Anglers and people who play bridge and billiards have been caught with prohibited substances in their body, according to new figures from the
World
Anti-Doping Agency. Some 3.6 per cent of bridge
players
, 1.1 per cent of billiards players and a whopping 10.6 per cent of those who take part in casting events in angling were recorded as producing "an adverse analytical finding",
The Daily Telegraph
reported. This means a prohibited substance was detected, although it does not necessarily follow that the person involved was trying to cheat. For example, it is permitted to take some prescription drugs for medical reasons that are otherwise not allowed.
 Dr Jaap Stomphorst, a doping expert, said: "Bridge is played in tournaments two or three weeks long.
"People tend to get tired so a stimulant can keep you awake during play." However Anna Gudge, of the World Bridge Federation, said: "When I say I deal with the anti-doping staff, they [the players] all laugh." Bridge
players
are allowed to take drugs such as beta-blockers – taken for hypertension and other conditions – even though it could aid concentration. Ben Thompson, of the Angling Trust, said casting events in the sport involved a similar amount of energy as Olympic sports like hammer throwing. http://www.independent.co.uk/sport/general/others/bridge-players-and-anglers-caught-with-performance-enhancing-drugs-10501178.html