FOUR out of every ten people disposing of drug needles in Bristol are steroid users.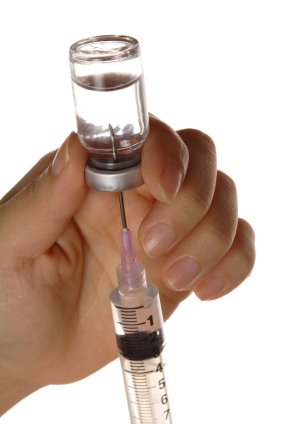 The national health watchdog yesterday announced that there has been a sharp increase in the number of people using performance enhancing drugs.
And that is certainly the case in Bristol – where Bristol Drugs Project has seen use in steroids grow over a five year period.
Chief executive Maggie Telfer said the main users were men in their 20s who are using steroids as a shortcut to what they see as a "body beautiful".
"What we have seen over the last five years is a different group of people using steroids as a shortcut," she said.
"They see it as an easy way to gain muscle quickly rather than through a long hard slog. That's something we have seen in Bristol, but clearly that is also the national picture."
The National Institute for Clinical Excellence (NICE) yesterday said that health providers needed to provide specialist services for "rapidly increasing numbers of steroid users". It also said that drugs workers needed to do more to help the growing number of people injecting themselves with steroids.
Steroids are a class C drug and are legal to possess but their side effects range from acne and hair loss to heart and liver problems.
In new guidance, NICE advised that needles should be provided to under 18s, following reports of children as young as 15 injecting the drugs to build muscle.
Conservative estimates place the number of steroid users in England and Wales at around 60,000, but one drug and alcohol charity, the Crimes Reduction Initiatives, said it had seen a rise of 645 per cent in steroid users visiting its 21 needle exchanges in the UK, up from just 290 in 2010, to 2,161 last year.
Ms Telfer explained: "There are two sets of risks when using steroids – the side effects of the drugs themselves, but also the mechanics of injecting any drug into the body.
"You can't buy the type of equipment you need to inject steroids at the chemists, so there are all kinds of risks regarding where the equipment comes from."
Bristol Drugs Project aims to give people the correct facts about whatever drug they are using, and to make sure people are using the correct equipment.
Ms Telfer added: "We provide free, confidential advice and are not here to judge people for their behaviour. We simply want to make sure people are aware of the risks."
Read more: http://www.bristolpost.co.uk/Sharp-rise-men-injecting-steroids-muscled-gym/story-20938881-detail/story.html#ixzz2yrvDnz2J
Social tagging:
anabolic steroids
>
bodybuilding
>
Don Hooton
>
steroids
>
Taylor Hooton Foundation