I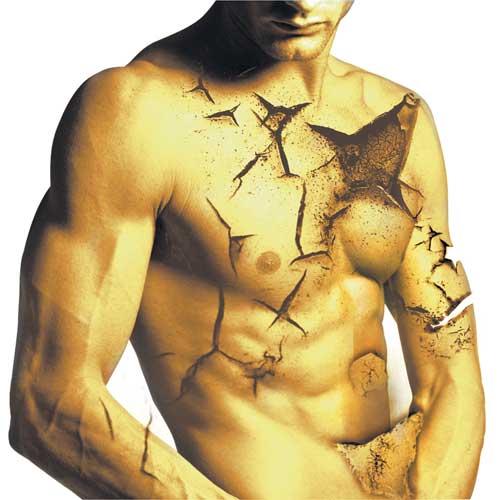 In an age of instant gratification, few have the patience to slog it out for that perfect body. Many rely on supplements and steroids for instant results, without realising the health hazards.
The death of Hitesh Patel, 28, who suffered a cardiac arrest while at the wheel, may have come as a shock to his family, but it has also got the fitness experts in the city worried.
They believe that other than the extreme stress he was under, his penchant for bodybuilding could have, in some way, contributed to his medical condition.
It should be noted that the youth's uncle, Bhailal Patel, had told a local newspaper that Hitesh was "trying to bulk up" in order to get into boxing.
But Hitesh's case isn't an isolated one. Many youngsters rely on steroids and other similar substances to attain a sculpted physique, without realising the effect it has on health.
It's a craze
"It is a sort of obsession these days – to build your body to superhuman proportions. I have been in the field for long and have received several requests for a quick-fix solution," said Parth Adhyaru, a fitness trainer and expert. "The problem is that the youth don't realise the danger of using steroids and other similar supplements."
While most gyms do not encourage such practices, people then directly approach the trainers. "Trainers, on most occasions, are just Std X pass. They then advice those approaching them about how much steroids and supplements to take, and how many times," said Adhyaru.
He said that use of steroids and other similar performance enhancing drugs is banned in sport, but many who take to bodybuilding, particularly for modeling purpose, use it.
A friend who knew Hitesh well said he was crazy about bodybuilding. "He even had Facebook pictures displaying his body and was keen on going to Punjab to get professional guidance for using such supplements," said the friend.

Bodybuilding is hard work
Adhyaru says it takes at least five years to build a 'good and fit body'. "What people don't realise is that bodybuilding is a lifelong project. Many youngsters today do not have the patience and hence go for such quick-fix solutions. A fitness expert from Vadodara, who didn't wish to be named, said that on most occasions, it is the gyms that promote such supplements.
"This is because gyms get a cut from the sale (of such supplements). They promote it to clients, without telling them of the potential side effects," said the expert. "The client is happy because his body is built and the gym is happy because the client is happy and that it is earning money. No one gets wiser in the process."
Experts that dna spoke with also warned that such supplements, particularly steroids, should never be taken without consultation of medical practitioners.

The side effects of steroids
An endocrinologist, Dr Banshi Saboo, said that indiscriminate use of steroids, without medical supervision can in the long run lead to high diabetes, osteoporosis, low immunity and resulting rise in infection.
When asked if they could lead to heart attacks, Dr Saboo said: "Use of steroids leads to increase in cholesterol and diabetes, as well. This may eventually end up affecting the heart."
Another problem is the availability of such drugs without a prescription. "The medical stores don't make it a point to ask for prescription and hence it becomes easy to get them (steroids). Any medicine, when not given under medical supervision, turns into poison and this is true for steroids and other supplements, as well," said Dr Saboo.
Adhyaru also opines that even when used under medical supervision, the user has to undergo regular blood and other tests to see if such supplements have any side effects.
"But recommendations for such supplements come from people, who are not even authorised to prescribe it. Forget about regular health check-up!" said Adhyaru.
Are steroids and such a must?
Almost all those closely associated with bodybuilding agree that at the competitive level, intake of steroids is a must. "This is because getting such a body through natural means takes a lot of time. Even then, you may get the muscles, but not the size and vice versa," said Paresh Patel, who was crowned Mr Gujarat for three consecutive years starting 2000.
Earlier, one could do without supplements up to the state-level competitions, but now it is prevalent in that stage too. "There are natural bodybuilding competitions, but they don't happen in India," said Patel.
http://www.dnaindia.com/ahmedabad/1839663/report-body-unbuilding
Social tagging:
anabolic steroids
>
bodybuilding
>
heart
>
steroids