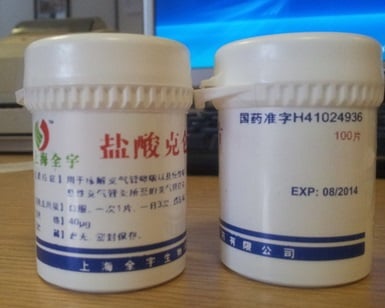 The Health Products Regulatory Authority (HPRA) has put a number on the amount of illegal steroids seized in 2016.
Astoundingly, 673,906 doses of various drugs were confiscated by various authorities last year, a number that was down significantly on the 1.1 million seized in 2015.
But fears have been raised about the number of illegal anabolic steroids which were taken in.
109,006 doses of anabolic steroids were taken off the streets, a dramatic increase from the 38,049 which were seized in 2015, an indication that steroid use in the country is on the rise.
Sedatives were the most popular drug seized with 271,545 taken, but promisingly this is down from the 726,164 seized in 2015.
"It is particularly noteworthy that anabolic steroids accounted for 16% of products detained, a significant increase compared to 2015," the HPRA's director of compliance, John Lynch said.
"The misuse of anabolic steroids has been linked to a range of significant side effects including blood clots, headaches, depression, irritability and stomach pain. People are sourcing these products for purposes of performance enhancement and are either unaware of or ignoring the significant dangers posed by these prescription medicines in the absence of medical supervision."
He also issued a warning to anyone thinking of purchasing such products on various "untrustworthy sources".
"It remains a serious concern that people are sourcing medicines from unknown and potentially untrustworthy sources," Lynch said. "There is absolutely no guarantee that they contain the type or quantity of active substance they say that they do."
"In some cases they can contain different substances altogether. They can be very dangerous to human health. We emphasise that, while some sites may appear legitimate, they are, too often, a front for illegal activity."
https://www.joe.ie/news/massive-number-fake-steroids-seized-authorities-last-year-581393
Social tagging:
anabolic steroids
>
banned substances
>
bodybuilding
>
Don Hooton
>
doping
>
drugs
>
felony
>
illegal
>
steroids
>
Taylor Hooton Foundation